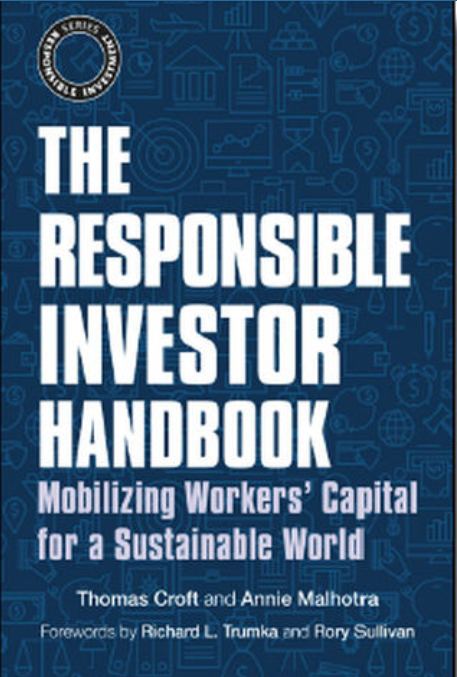 This week, the AFL-CIO Executive Council received a new publication, The Responsible Investor Handbook: Mobilizing Workers' Capital for a Sustainable World. Authored by Thomas Croft and Annie Malhotra of Heartland Capital Strategies, the handbook documents how union members' pension plans helped pioneer the responsible investing movement. Today, investors with more than $60 trillion in assets globally have become signatories to the U.N. Principles for Responsible Investment.
Pension plans are invested for the exclusive purpose of providing for the retirement security of plan participants and beneficiaries. The Responsible Investor Handbook explains how union members' pension plans are taking environmental, social and governance factors into consideration when making these investment decisions. In addition, The Responsible Investor Handbook describes how pension plans may also consider collateral benefits like job creation when making investments.
In The Responsible Investor Handbook's forward, AFL-CIO President Richard Trumka explains that "pension plan assets are the deferred wages of working people, the fruit of lifetimes of hard work. That money belongs to workers, not Wall Street." Croft and Malhotra have written an excellent guide for pension plan trustees to ensure that these assets are invested responsibly. Copies of The Responsible Investor Handbook are available for order through Heartland Capital Strategies.
Note: The AFL-CIO Blog will no longer feature a comment section. Please join us on our Facebook page.