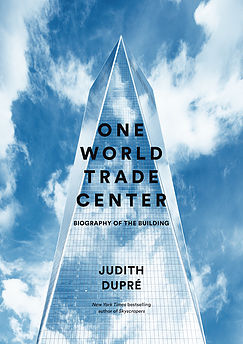 In the aftermath of the terrorist attacks of Sept. 11, 2001, some of the smartest minds in the country already were working on ideas on how to memorialize the tragedy. The ensuing discussions led to the design and building of One World Trade Center, which was completed in 2015 as not only the tallest building in the Western Hemisphere, but one of the safest and strongest buildings ever built.
In a new book, One World Trade Center: Biography of the Building, author Judith Dupré tells the full story of the building, from the tragic events of 9/11 to the opening of the new structure and beyond. In addition to many never-before-seen photos of the construction process, the book focuses on the working people who made it all happen. Dupré describes the "riggers, painters, drywall tapers, plumbers, waterproofers, electricians and others" from the 49 unions that took part in the construction. She says: "A discussion of the union workers who handled the tower's primary building materials—steel, concrete and glass—is shorthand for the extreme talent and determination that so many trades invested in the tower."
Learn more about the book and how to purchase it at Dupré's website.