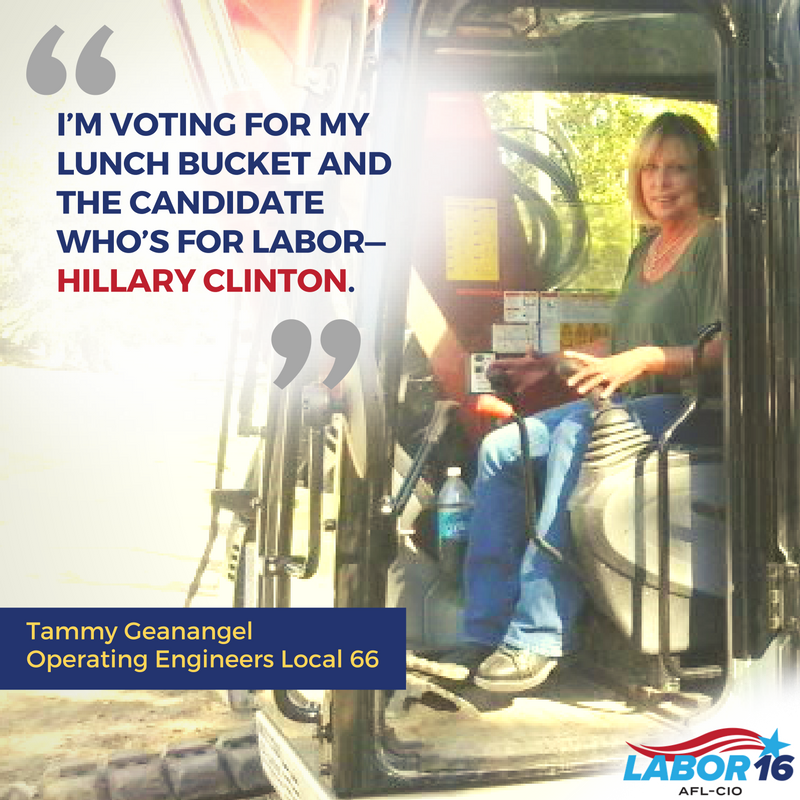 A new article at Bloomberg takes a look at union women in the Rust Belt and finds that more and more of them are supporting Hillary Clinton. An excerpt:
Tammy Geanangel, a heavy equipment operator, didn't hold back when she heard three men talking about their support for Donald Trump over breakfast at a restaurant in Bloomingdale, Ohio.
"I called them out," said Geanangel, 50, an organizer for International Union of Operating Engineers Local 66 in nearby Western Pennsylvania, telling them Hillary Clinton wouldn't take their hunting rifles away and that a border wall wouldn't protect their jobs. "I said, 'I'm voting for my lunch bucket and the candidate who's for labor.'"
Geanangel, who has a "Hillary for President" sticker on her car and sign in her yard, doubts she turned those men around, though she has influenced her husband, a former coal miner who's now also an equipment operator, and her father, a retired welder who collects and owns about 200 guns. They'll vote for Clinton.
Read the full article.