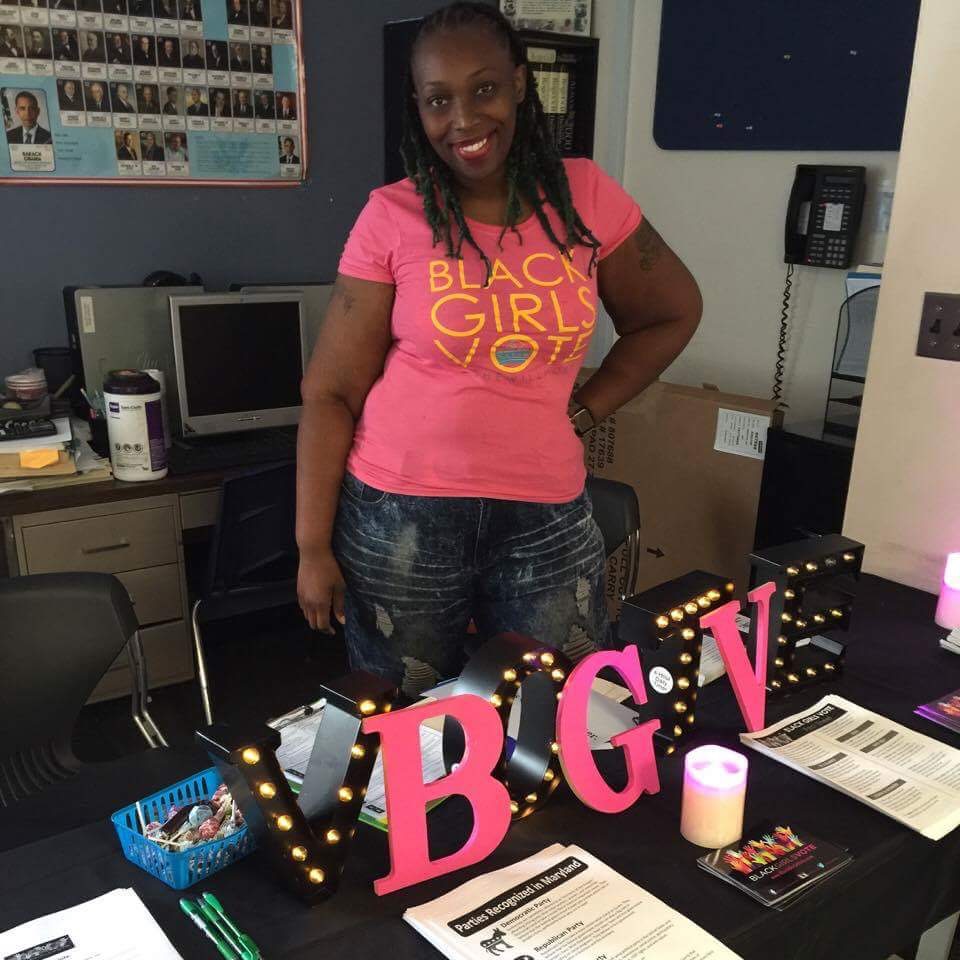 My current work as a forensic coordinator for a hospital in Baltimore brings me into daily contact with people who are in the court system. Every day I run mental assessments to help the court decide whether mental illness is responsible for a person's visit to the local courthouse. In my previous job at a local jail, I saw a steady stream of people returning to jail because they didn't know how difficult having a criminal record would make it for them to find steady employment and readjust to life in their communities.
My experiences on the job have shown me the importance of making sure that all people, especially formerly incarcerated men and women, have the right to vote and are educated on how to fully participate in our political process. As a Baltimore native, I want all of my friends, family and neighbors in the city to feel empowered to use their vote to create the community we want to live in. I love this city and the resilient people who call Baltimore home. By standing together at the ballot box, we can implement changes that will help our city grow and prosper.
With less than seven weeks to go before Election Day, young union activists are taking to the streets to register our friends, family and co-workers all across the country. Together, we have an ambitious goal of registering 4,000 people.
I am joining forces with the Baltimore Young Trade Unionists to register members of the Baltimore community to vote this National Voter Registration Day.
Through my role as director of outreach for Black Girls Vote, I am also running registration drives that target women of color in the local community. As an AFSCME member, I understand how important it is to be involved in our democracy and to go to City Hall to make sure my voice is heard when decisions are being made that affect me and my community. I make it a point to bring my children to rallies and political events so they learn from an early age that your vote is your voice.
A recently passed law in Maryland has granted formerly incarcerated people the right to vote. While this is a great first step, it is not enough. When people get out of prison, they might receive a letter saying they can vote, but no one tells them how or why. By joining together with my fellow union members and community activists, we are working to make sure that everyone is not only registered to vote, but is also fully equipped with the knowledge they need to confidently cast their ballot in November. This election cycle, I and my fellow Next Up young union activists will be talking to our neighbors and co-workers about fighting for the issues that matter to young people in their communities by voting on Nov. 8.
I want all people to vote. Everyone should know how powerful their voice is and that while big businesses and wealthy CEOs have made rules that favor the wealthy few, by voting we can make policies that benefit all of us. Our organized and empowered voices provide the policies that make sure our communities are the places that we want to live in. On National Voter Registration Day, I will join my sisters and brothers of Baltimore Young Trade Unionists to hold a voter registration drive targeting high school and college students.
Make sure you and your eligible family members and friends are registered to vote by visiting WorkingAmericaVotes.org/Register.
This election is too important to sit out.
Note from the AFL-CIO Civil, Human and Women's Rights Department:
Our criminal justice system is unfair and hurting entire communities when it comes to their right to vote. In fact, 40% of formerly incarcerated black men in our country will permanently lose their right to vote because of disenfranchisement laws.
The good news is that this year in Maryland, the voting rights for people on probation or parole has been restored. This means that people who have left prison now can vote even if they are on probation or parole. Only people who are currently incarcerated cannot vote in Maryland. We strongly encourage our youth, and black and brown communities to register to vote and come out in big numbers to vote.