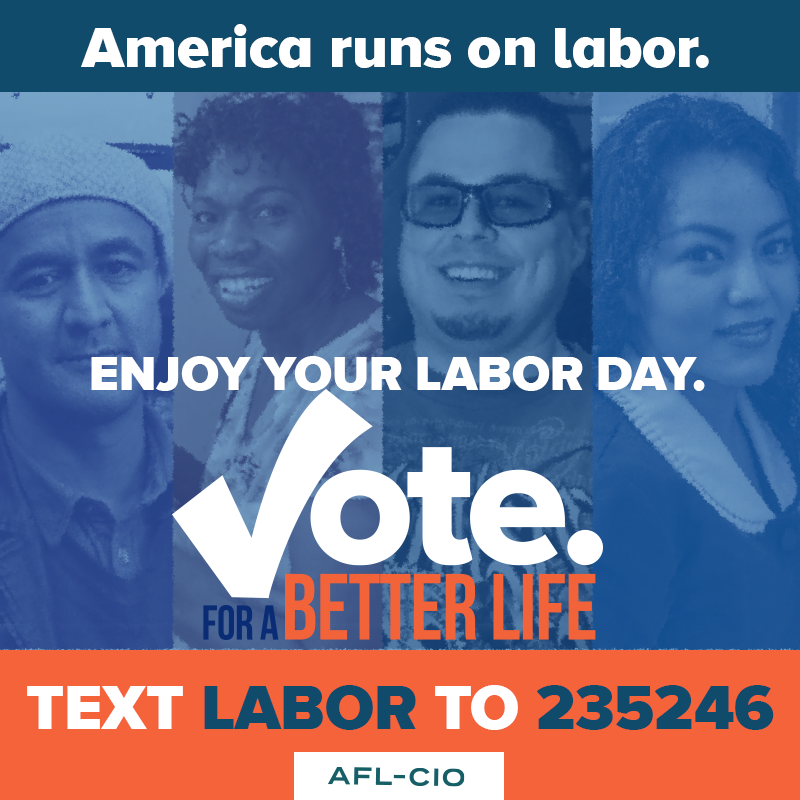 We want to wish you a happy Labor Day, from the AFL-CIO, America's working people in unions.
As we spend time with our friends and families today, whether it's squeezing in one more day at the pool or having a barbecue or watching a parade, we reflect on just how much better our lives are when we work together for a common goal.
Labor Day is our official kickoff to the election season; and this year, we are asking working families across the country to take action and commit to improving the lives of all working people by using their right to—Vote. For a Better Life. On Nov. 8, 2016, working people will head to the polls to support policies and candidates who are dedicated to creating fundamental, lasting change for everyone, not just the wealthy few.
Check out WorkingAmericaVotes.org to learn more how to get involved and text LABOR to 235246 for updates on voting for a better life and on ways you can take action for working people (standard data and messaging rates may apply).