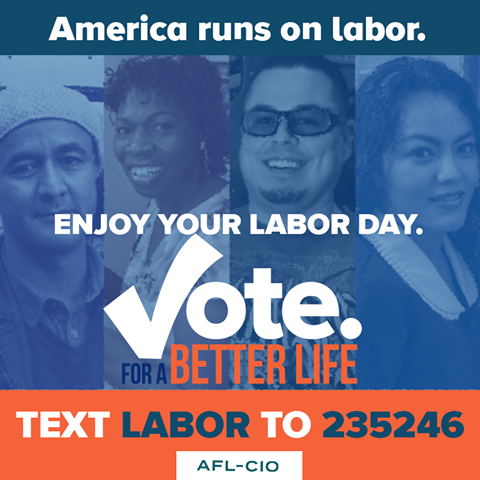 Each week, we take a look at the biggest friends and foes of labor. We celebrate the workers winning big and small battles, and we shame the companies or people trying to deny working people their rights.
Winners: Working people who didn't get Labor Day off, while many of us had the day off to celebrate the work we do all year, we should extend our thanks to those who kept working, from train and bus drivers to cooks and servers to law enforcement and first responders to football players and clean-up and recovery crews helping people in the wake of floods and hurricanes.
Runners-Up: Los Angeles/Orange Counties Building and Construction Trades Council and associated unions, who built the tallest building west of the Mississippi River with union labor, creating thousands of jobs along the way.
Loser: Long Island University's Brooklyn campus, which is not only locking out teachers, but is bringing in replacements in a series of moves that may be unprecedented in higher education.
Runner-Up: Chipotle, after nearly 10,000 workers accused the company of wage theft.