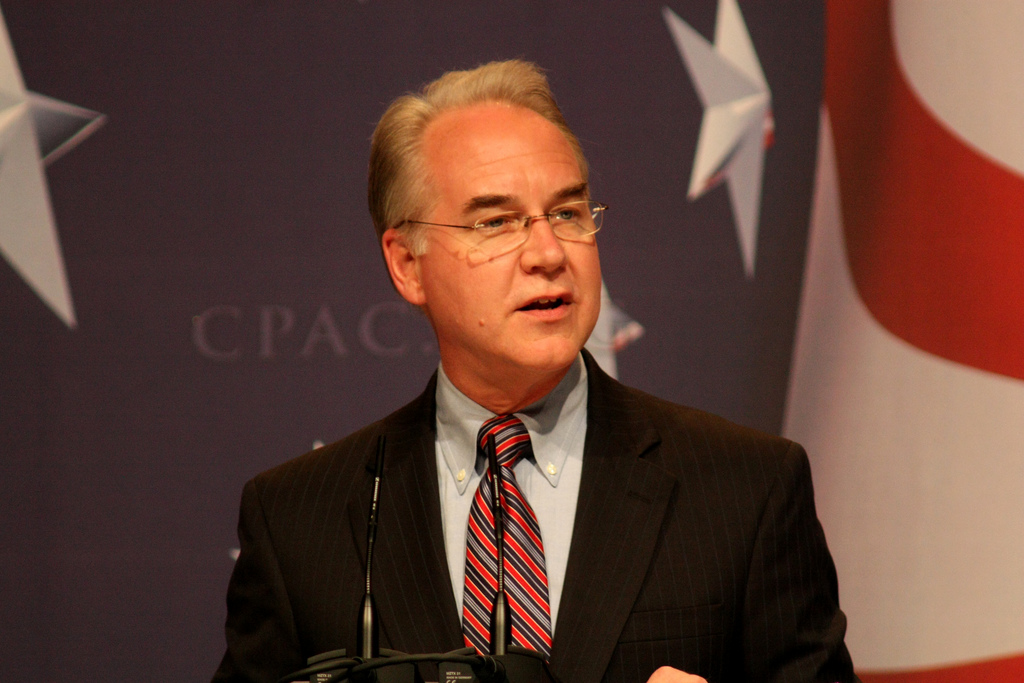 President-elect Donald Trump nominated Rep. Tom Price (R-Ga.) as secretary of health and human services. Once again, working people have some serious concerns about Price and his record. Here are seven key reasons that Price is a bad choice for working people:
1. He's out of touch. With a net worth of $13.6 million, Price has wealth that is 263 times the median U.S. income. How can he possibly connect with the people his department serves?
2. He wants to repeal the Affordable Care Act and replace it with his own plan. His plan would cut protections for people with serious illnesses, let insurance companies charge higher premiums for women, older people and workers based on their jobs, and eliminate the expansion of Medicaid.
3. He wants to tax your workplace health benefits. Instead of taking on unjustified prescription drug prices and other medical costs, he wants you to pay income tax on more and more of the cost of your workplace health benefits and to encourage employers to stop providing health coverage.
4. More than $300,000 in medical stocks were sold by Price at the same time he was pushing legislation that would affect the share prices of the companies he was dealing with.
5. Price is interested in privatizing Medicare, which would take away benefits from millions of Americans.
6. Combining his interest in privatizing Medicare, as well as suggestions that he supports doing the same with Social Security and Medicaid, Price seems to want a set of policies that make life very dangerous for seniors.
7. Price wants to reverse the ACA ban on insurance companies discriminating against patients with pre-existing conditions.