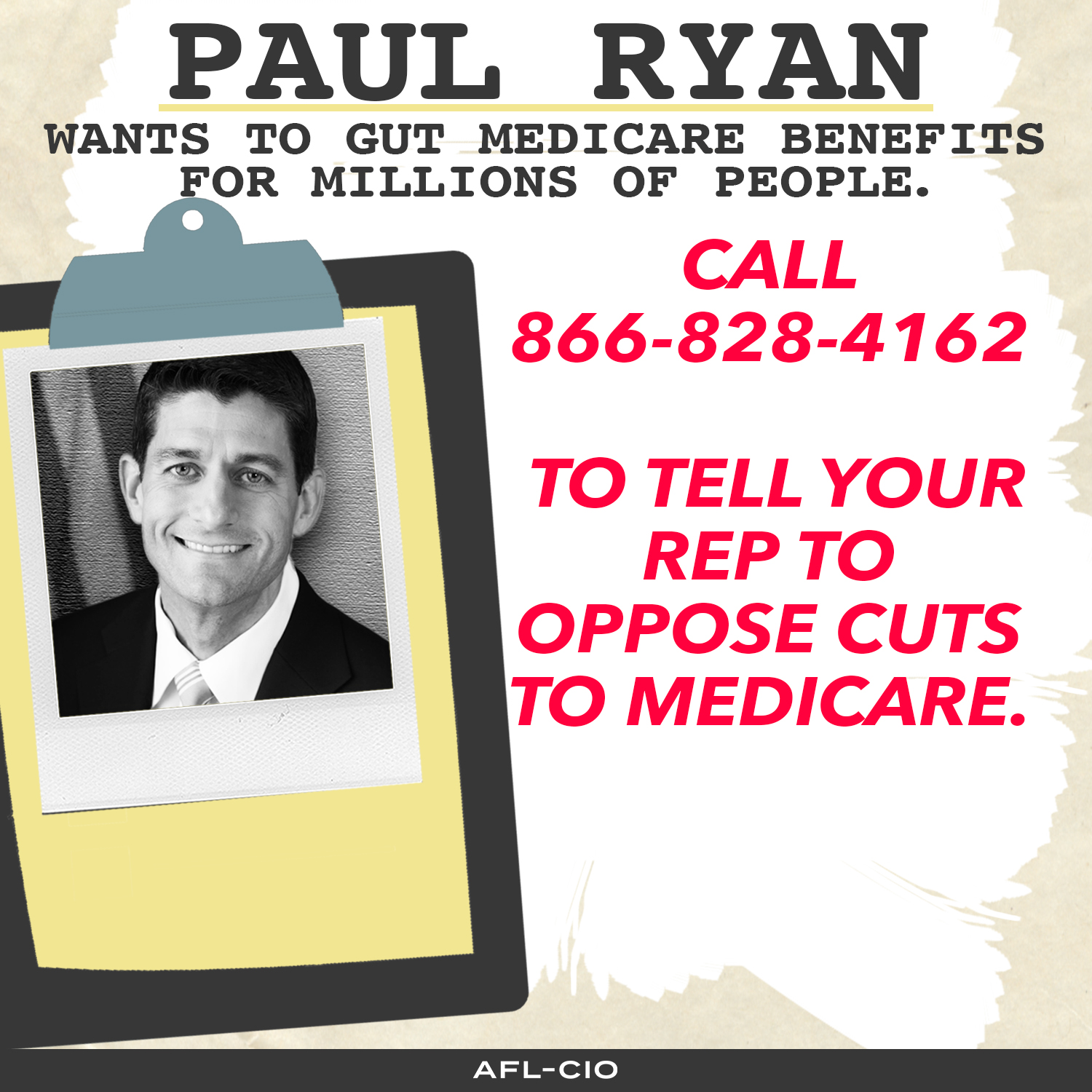 Not surprisingly, House Speaker Paul Ryan (R-Wis.) is making going after Medicare one of his top priorities in the new Congress. But this scheme helps no one but Ryan and his buddies, and cuts to Medicare are not what the American people are asking for, nor need.
Tens of thousands of people across the country are calling Congress to demand that cuts to Medicare benefits be taken off the table. Under Ryan's plan, seniors will pay more but get less. Plus, they'll have to wait years longer to get any Medicare benefits because his plan raises the Medicare eligibility age. Millions of Americans will be hurt.
We can stop this disastrous plan with your help. Click here or dial 1-866-828-4162 to call your U.S. representative and demand they oppose any efforts to cut Medicare benefits.