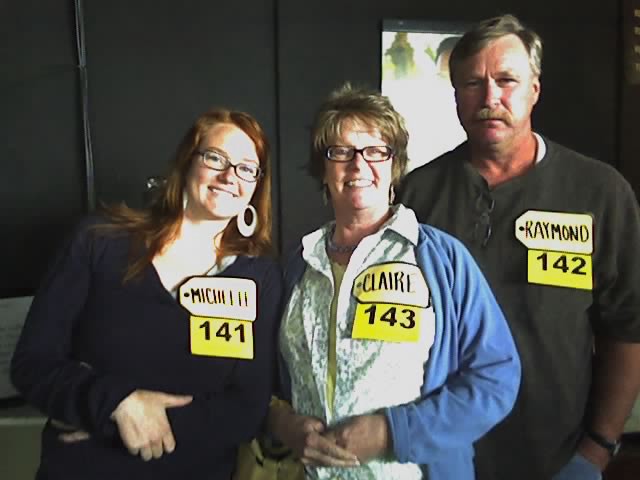 This post originally appeared on Medium.
The GOP in Kentucky has been chomping at the bit to destroy the basic protections that've held working families together across our state for decades. These newly emboldened GOP leaders need to answer to the people they are hurting with their greed. Kentucky has always run on the love we have for our families and that sense of community has been the bedrock of our labor unions. This is something I learned firsthand from my mom.
My mom, Claire Ruth Blau, gave her all to the kids in Kentucky public schools for nearly 30 years. She worked in a small school that was only 100 students from Kindergarten — 12th grade. She wore so many hats there; at one point they needed her to drive the school bus before and after her day of teaching. The school was in a floodplain, and we were there to shovel mud out of homes when the river came up. She organized fundraising, which included riding a donkey in a legendary basketball game of teachers versus students. She also worked for many years at an inner city school that had been running since 1790. Nearly all the students were on free or reduced lunch, and most all the kids came from notorious public housing complexes. During her almost 30 years of teaching, she worked at five different schools and won accolades from them all.
A trip to the Price is Right, an item on mom's bucket list
My mother's teaching career ended when cancer forced her into retirement. Because of her years working in a unionized profession, she was able to live on her pension, keep her health care, and get the treatment she needed.
Thanks to her union and the skilled hands of the folks at the Markey Cancer Center, we got two extra years with her. She was able to die in peace without worrying about medical debt or how we were going to get on. That's the real value of a union contract. It's a value that the GOP Assembly needs to learn before they drive our state off the rails in a fervor to put corporate special interests ahead of working people like my mom. The statistics on why Right to Work is wrong speak for themselves. If the new Assembly was serious about working families, they would stop repealing the protections that made our state stronger and gave my mom life.
My mom would have done anything for the kids she taught and for their families. I saw her give the coat off her back once because a parent needed it more. That's what union workers do. Now, we are faced with a GOP that wants to steal the shirts off our back. They should be ashamed.