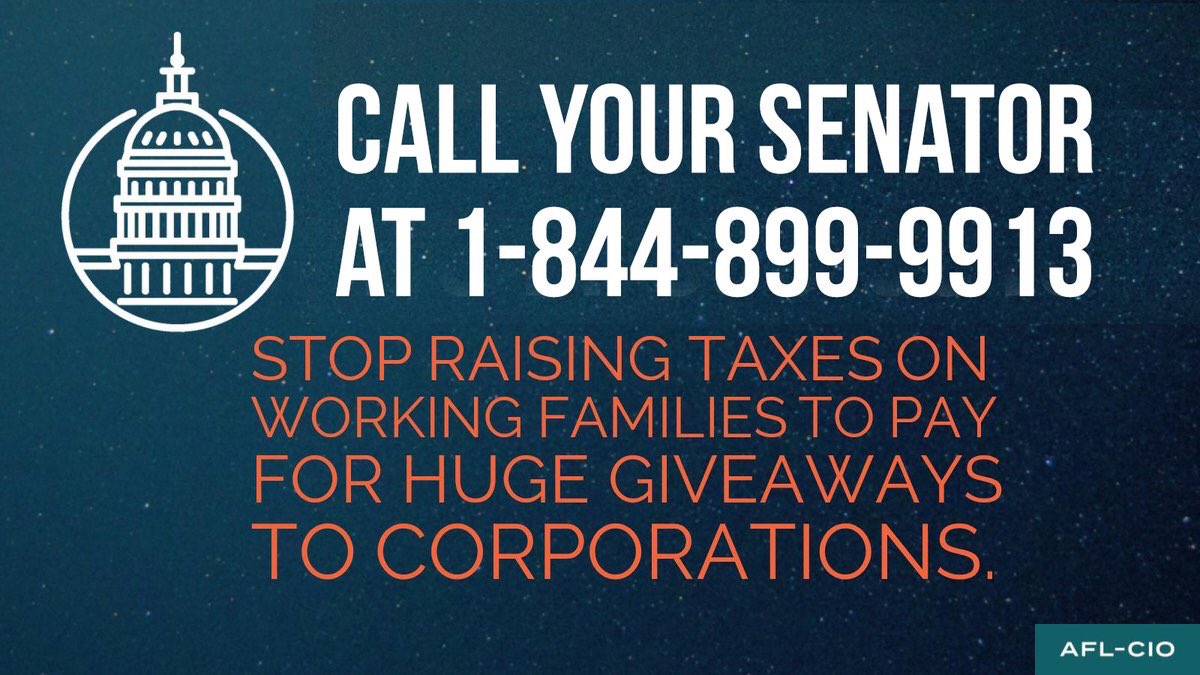 If you are looking for more reasons to oppose the GOP's toxic tax plan, consider the impact it will have on women and families. It's not just that women-headed households are less likely to be in the top 20%—those who have the most to gain from the GOP tax plan. The proposed GOP tax plan gives tax breaks to the wealthy while increasing taxes on working women. Women head 20% of households and, under this plan, they would end up paying more in taxes and seeing many important programs drastically cut or eliminated. This job-killing, multibillion-dollar giveaway to corporations (and the super-rich) is also a direct attack on the most vulnerable women and families in our country.
Which is why elected officials, women's right groups, labor leaders and celebrities took to Twitter last night to highlight why the #GOPTaxPlan is a #BadDealForWomen.
Republicans want to pay for tax cuts by slashing Medicaid, which provides 33 million women and girls with health care, covers nearly half of all births in the U.S., and accounts for 75% of all publicly funded family planning services. Yet the attacks on women's health don't stop there. Cynically, the GOP plan includes language allowing "an unborn child" to be named beneficiary to a certain type of college savings account, a base attempt to redefine "personhood" and undermine women's reproductive freedom.
Many of the supposed benefits to working families actually leave out those who need relief the most. The Senate bill includes a business-paid-leave tax credit that wouldn't actually incentivize new employers to provide access to paid medical or family leave, amounting to yet another tax giveaway to large corporations. And proposed increases to the Child Tax Credit would barely help families with lower incomes, while extending new benefits to families who earn six figures.
Despite promises by politicians that women and their families will win from their proposal, in reality the amount of benefits that are in the bill for working families actually decrease over time and, in later years, many working families will actually have to pay more in taxes.
This is not what working women and their families need.
Fired up? Call the AFL-CIO tax and budget legislative hotline and tell your senator to oppose any budget that hurts working women and families: 844-899-9913.