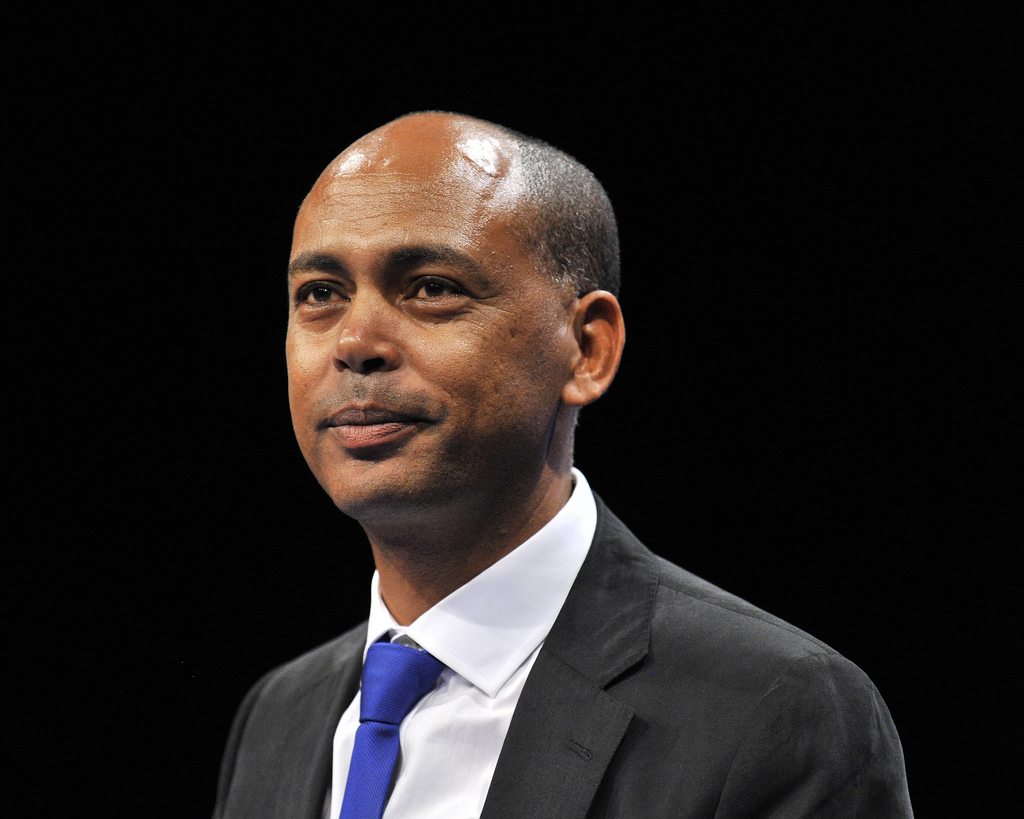 Every week, we bring you a roundup of the top news and commentary about issues and events important to working families. Here's this week's Working People Weekly List.
Labor Leader Tefere Gebre Awarded Peace Prize: "Tefere Gebre, a stalwart of the cause of organized labor, was given a 'Roving Ambassador for Peace' award in a ceremony, near Capitol Hill on Tuesday. Gebre, a native of Ethiopia, is an Executive Vice-President of the AFL-CIO. According to the program notes, he became in 2013, the 'first immigrant, political refugee, black man and local labor council leader elected as a national officer of the AFL-CIO.'"
JPMorgan and AFL-CIO CEOs: Finding a Job Is Still Too Hard. Here's How We Can Fix That: "By the end of the year, it is estimated that almost 2 million new jobs will have been created in 2017. While that is certainly good news for the economy, we need strategies in place to ensure that this economic growth benefits all working families. Our country should be a land of opportunity for anyone willing to work hard to realize their dreams, regardless of their background."
Ending Temporary Protection for Foreign Workers Could Hurt U.S. Rebuilding Efforts: "The Trump administration has been eliminating some protections that allow more than 300,000 people to live and work in the U.S. under what is known as temporary protected status. Many could face deportation when their status expires."
Bank Deregulation Bill Will Leave Taxpayers Holding the Bag: "These days, it's hard to keep straight all of Congress' efforts to build plutocracy—the further consolidation of the power of the richest Americans at the expense of the rest of us.  With the Senate passing a multi-trillion dollar job-killing giveaway of our tax dollars to the people and companies who need it least, you might have missed the bill moving through the Senate to deregulate Wall Street and consumer finance."
Guest Worker Bill Will Put Hundreds of Thousands of Americans Out of Work: "When the Carrier Corporation announced it would be closing its furnace factory in Indianapolis, a decision that would have destroyed close to 1,000 middle class jobs in the U.S., there was widespread outrage from political leaders from both parties. But when the House Judiciary Committee narrowly passed H.R. 4092 — the Agricultural Guestworker Act this fall, a bill that would flood the meat processing and agricultural sectors with hundreds of thousands of untrained visa holders — there was mostly silence on both sides of the aisle."
CBO: Senate Tax Bill Increases Deficit by $1.4 Trillion: "The Senate GOP tax plan will increase the deficit by more than $1.4 trillion over a decade, according to a new analysis by the Congressional Budget Office (CBO)."
Credential Engine to Bridge Gap Between Skilled Workers and Companies That Need Them: "In a new op-ed for Fortune, AFL-CIO President Richard Trumka and JPMorgan Chase & Co. CEO Jamie Dimon announce a project designed to bring together highly skilled, credentialed working people with companies that need their specific skills."
U.S. Government Turns Its Back on Migrant Rights—Again: "Last weekend, the U.S. government announced that it would pull out of negotiations on the U.N. Global Compact for Safe, Orderly and Regular Migration ("Global Compact"). This decision abdicates U.S. leadership on a critical human rights issue and further weakens our position on the global stage. It also enables the Donald Trump administration to continue to advance an agenda that criminalizes migrant workers in our country and turns away people fleeing violence and persecution."
Here Come the Republican Benefit Cuts: "First, they run up the deficit with massive tax giveaways for millionaires and Wall Street; then they use the deficit as an excuse to cut benefits for working people."
Why You Should Care About the Federal Reserve: "The Federal Reserve Board makes key decisions about our economy and our financial system. It sets short-term interest rates and regulates the big banks."
Working People Arrested for Attempting to Hold Sen. Susan Collins Accountable for Anti-Worker Tax Vote: "On Monday, five working people were arrested in Bangor, Maine, after they refused to leave Sen. Susan Collins' office until she committed to opposing the horrible tax legislation passed by the Senate last week."
Congress Can Restore Service Members' and Veterans' Rights: "In October, in a 50-50 tie vote broken by Vice President Mike Pence, Congress passed a resolution that stripped service members and veterans of their right to band together in court when companies violate the law and harm thousands or millions of people. Congress has a chance to right that wrong this week. The Consumer Financial Protection Bureau's arbitration rule repealed by Congress would have stopped Wall Street banks, giant credit bureaus like Equifax and predatory lenders from putting fine print clauses in their contracts that strip people of their right to join together in court."