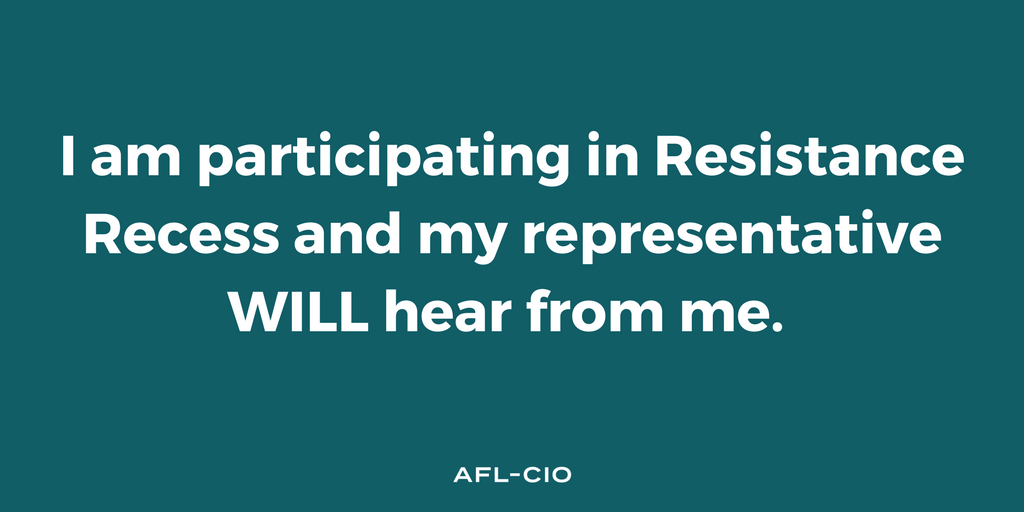 Feb. 18 begins the first recess of the 115th Congress. It will be the first opportunity of the Donald Trump administration for most Americans to speak directly with members of Congress who will be in their districts holding events, town halls and other public appearances. You can join the many Americans who are pledging to make their voices heard during what is being called the "Resistance Recess: Save Our Health Care, Our Communities and Our Democracy." You can check here to find an event close to you or plan your own event.
In planning to attend a town hall or other public event, you should prepare in advance. Indivisible Guide has a good list of things you should do before, during and after attending an event. Here are some of the key suggestions the website provides:
Before
Find out when your member of Congress' next public event is.
Share the event notice with your friends and allies, post the event on Indivisible Guide's website and get commitments from group members to attend the event.
Prepare several questions for members of your group to ask.
Make connections to local press.
During
Get to the event early, meet up and get organized.
Get good seats and spread your group members throughout the crowd.
Ask good questions so your voice is heard.
Be polite, but be persistent and demand real answers to your questions.
Keep the pressure on and have your group members raise their hands immediately after the previous question is answered.
Support group members and reinforce the message that others in your group send.
Record everything.
After
Reach out to media during and after the event.
Elevate the voices of those who are directly affected by policies and actions of the administration.
Share everything.
Read Indivisible Guide's full guide for more details and then pledge to be a part of the Resistance Recess today.