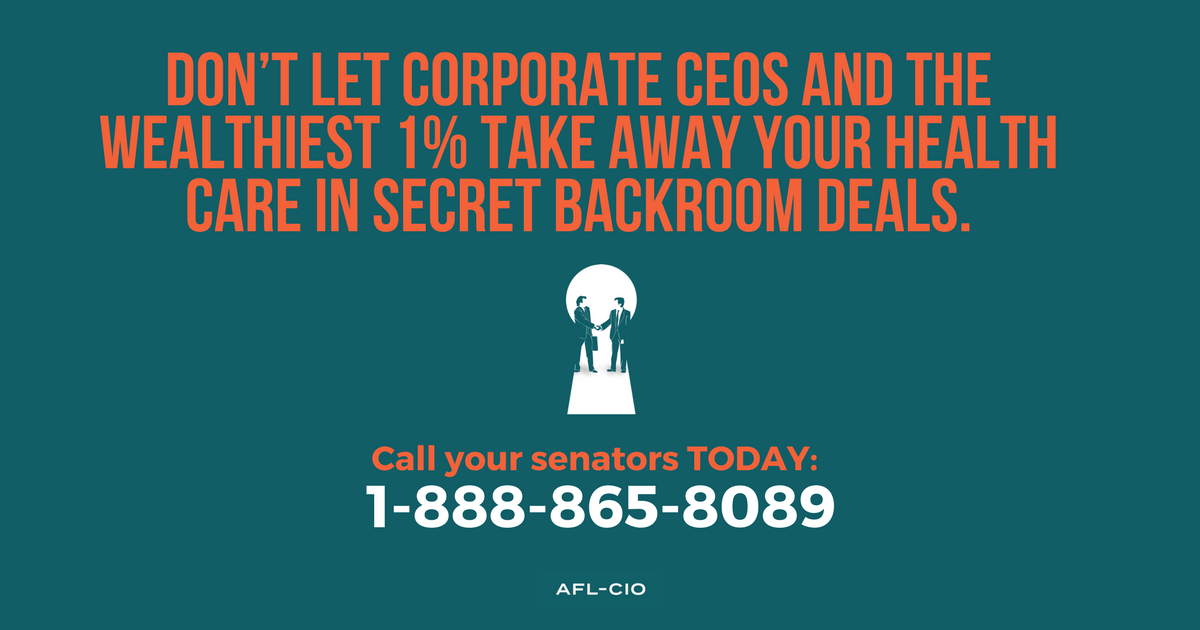 This week, Senate Republicans unveiled their vision for health care in America. We won't spend much time going over numbers and percentages (you can read that here), but here is what you need to know right now about this bill. It will:
1. Make millions of working people pay more for less care
2. Tax your workplace plans if you get decent health coverage at work
3. Give massive tax breaks to wealthy corporations and CEOs
4. Take away health care from millions of working people
5. Drastically cut Medicaid, which provides vital services for a large group of Americans. 
There isn't a lot of time to stop this complete hijacking of our health care. 
Call your senators today and every day to demand they vote "no" on a bill that takes away our health care: 1-888-865-8089. Tell your friends to call too.