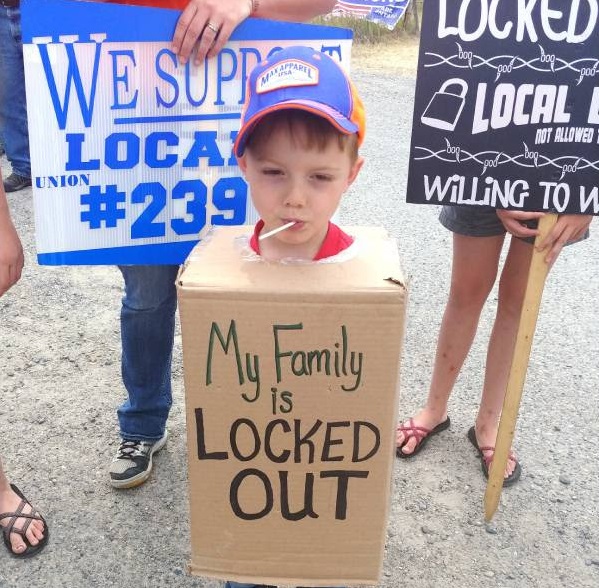 The labor movement supports members of the Boilermakers (IBB) working at Imerys Talc in Three Forks, Montana, who have been unfairly locked out while fighting against an anti-worker contract proposal. These hardworking Americans and their families have been without a paycheck or employer-provided health insurance for 62 days.
The Three Forks plant is French-owned Imerys' most profitable site, generating more than $1 million in profit per month. But Imerys locked out its workers—who make up 13% of the town's workforce—after proposing a contract that gutted health care for new retirees, seniority and the current defined contribution 401(k) plan; reduced overtime pay; and froze the pension plan.
"I grew up in Three Forks. Worked for the talc mill for 38 years....I've given this job the best years of my life," Randy Tocci said. "This plant has always made a profit and yet that's not good enough for Imerys, and I don't understand why."
Add your name to support the locked-out Montana Boilermakers.
Watch this video to learn more: