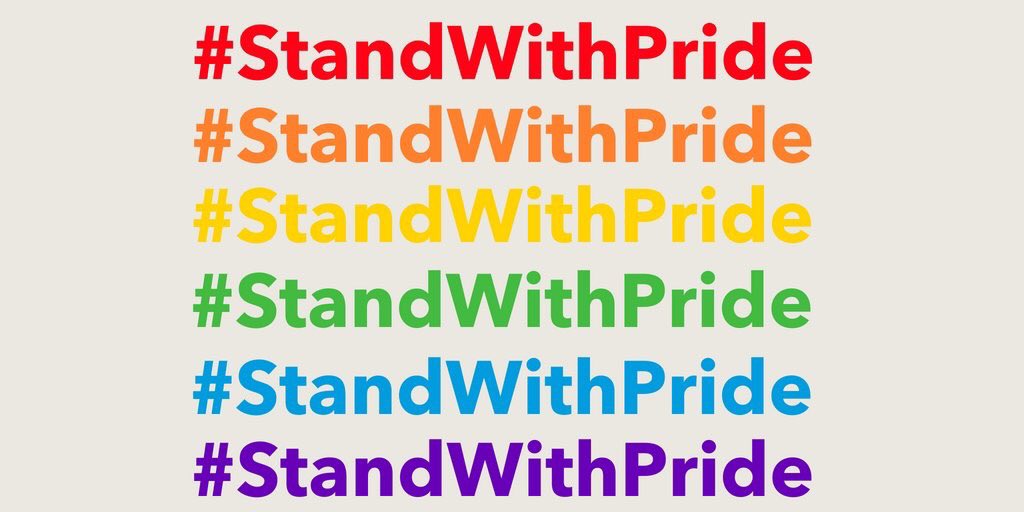 Every week, we bring you a roundup of the top news and commentary about issues and events important to working families. Here's this week's Working People Weekly List.
Pride Month Profiles: Miriam Frank: "Throughout Pride Month, the AFL-CIO will be taking a look at some of the pioneers whose work sits at the intersection of the labor movement and the movement for LGBTQ equality. Our next profile is Miriam Frank."
Vote to Pay LGBT Servers a Secure, Living Wage: "The Washington, D.C., restaurant scene has reached soaring heights over the past few years. That prosperity—and the dining experiences we've grown accustomed to—has been built by working people putting in exhausting hours on the restaurant floor and behind the bar."
Pride Month Profiles: Tom Barbera: "Throughout Pride Month, the AFL-CIO will be taking a look at some of the pioneers whose work sits at the intersection of the labor movement and the movement for LGBTQ equality. Our first profile is Tom Barbera."
Union Veterans and Labor Volunteers Team Up with Community to Restore Interior of American Legion: "Nearly 100 union volunteers spent their Saturday painting the interior of an American Legion post. The effort, led by the Milwaukee Area Labor Council, Union Veterans Committee and the Community Service Liaison, began after legionnaire Jim Heimann noticed his home post of more than two decades was beginning to look a little dingy. Heimann is a Vietnam veteran who describes the Legion as a 'place to be with other veterans who have gone through what you've gone through.' Union veterans couldn't agree more with Heimann: A gathering place for veterans is essential to the men and women who have served our country to maintain camaraderie."
Fun Ethical Essentials for Father's Day: "There is no instruction manual for actually becoming a parent, but we know a thing or two about the kinds of things that dads are into. With Father's Day coming up fast, Labor 411 has a few suggestions for your Dad Essentials Kit. These items work equally well for new fathers and for the men who have had years of experience at this 'dad' thing. Best of all, the items below are all made by ethical employers who treat their workers with respect and dignity. As you assemble your ethical Dad Essentials Kit, you'll be helping to strengthen the middle class."
Worker and Consumer Groups to Santander: You're on Notice: "The Texas heat would not be enough to deter a powerful and broad coalition of consumer groups, unions and international representatives with the UNI Global Union from delivering a powerful message to Santander Consumer USA at its annual shareholders meeting: Listen to your workers and stop practices that lead to racial discrimination in vehicle lending. According to reports by consumer advocate organizations, dealer interest rate markups on vehicle loans have resulted in racial disparities for African American and Latino borrowers compared with similarly situated white borrowers."
ITUC Report: Democratic Space for Working People Is Shrinking: "A new report from the International Trade Union Confederation concludes that the world is seeing shrinking democratic space for working people and unchecked corporate greed on the rise. The 2018 ITUC Global Rights Index documents violations of internationally recognized collective labor rights by governments and employers."
Grand Theft Paycheck: How Big Corporations Shortchange Their Workers: "A new report, Grand Theft Paycheck: The Large Corporations Shortchanging Their Workers' Wages, reveals that large corporations have paid out billions to resolve wage theft lawsuits brought by workers. The lawsuits show that corporations frequently force employees to work off the clock, cheat them out of legally required overtime pay and use other methods to steal wages from workers."
The Anniversary of the Equal Pay Act Reminds Us to Keep Working to Close the Gender Pay Gap: "Sunday was the 55th anniversary of the signing of the Equal Pay Act of 1963 into law. The landmark law was the first that required equal pay for equal work for women."