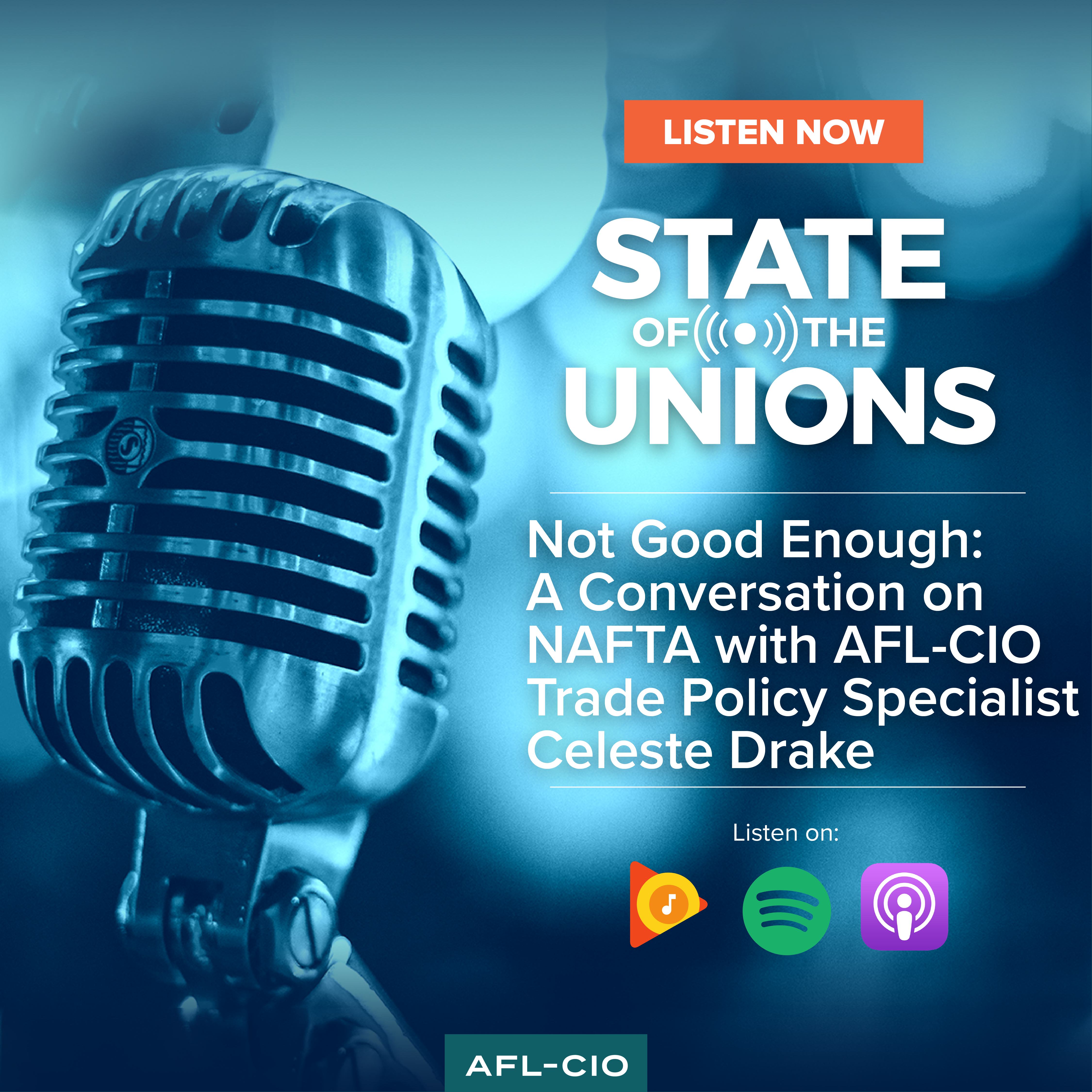 In the latest episode of "State of the Unions," podcast co-hosts Julie and Tim talk to Celeste Drake, the AFL-CIO's recently departed trade policy specialist, about flaws in the proposed new NAFTA and outline the labor movement's high standards for current and future trade agreements. 
"State of the Unions" is a tool to help us bring you the issues and stories that matter to working people. It captures the stories of workers across the country and is co-hosted by two young and diverse members of the AFL-CIO team: Mobilization Director Julie Greene and Executive Speechwriter Tim Schlittner. A new episode drops every other Wednesday featuring interesting interviews with workers and our allies across the country, as well as compelling insights from the podcast's hosts.
Listen to our previous episodes:
"State of the Unions" is available on Apple Podcasts, Google Podcasts, Spotify, Stitcher and anywhere else you can find podcasts.