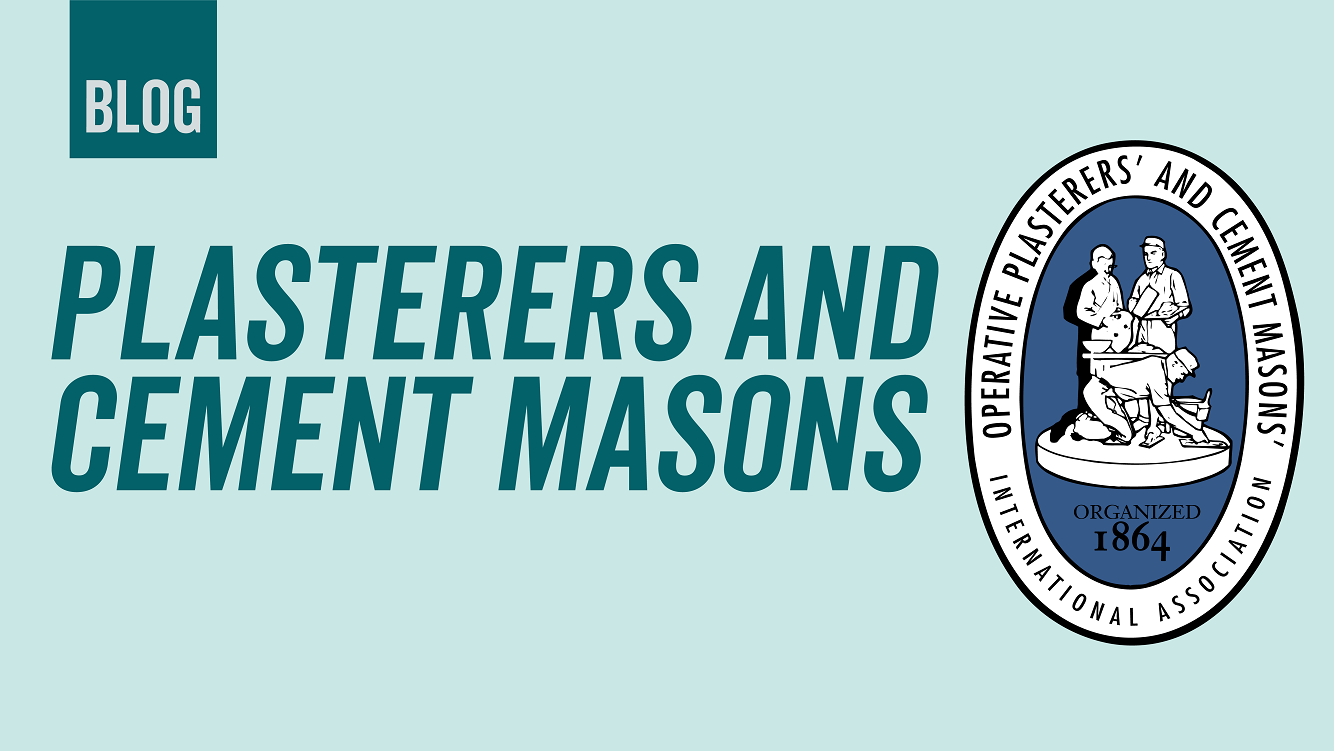 Next up in our series that takes a deeper look at each of our affiliates is the Plasterers and Cement Masons.
Name of Union: Plasterers and Cement Masons (OPCMIA)
Mission: To protect and promote the quality of the industry and the livelihood of members, to promote cement and plaster, to recruit and train skilled craftsmen to meet the demands of the industry, and to hold the union responsible to this commitment for the future of the industry and the welfare of all those who earn their living in it.
Current Leadership of Union: Daniel E. Stepano serves as the general president for the OPCMIA, a role he has served in since 2016. He first joined the union as a plasterer in 1980 in Pittsburgh for Local No. 31. After many years of service to the local and beyond, he was appointed international vice president in 2004. At that year's international convention, he was elected to serve as vice president. In 2007, he became executive vice president for the OPCMIA and was re-elected to the role before becoming president. 
Kevin D. Sexton serves as general secretary-treasurer. 
Members Work As: Plasterers, masons and shop hands.
Industries Represented: Members work in two major construction fields, concrete and plaster.
History: The OPCMIA is the oldest building and construction trades union in the United States, beginning during the Civil War. Leaders sought to unify various local craft unions in the trade. Once the union became active, it endorsed the eight-hour workday and instituted apprentice training and regulation. In 1887, the union became international by allowing Canadian workers to join. In 1951, Operative Plasterers were added to the name as a reflection that members did more than finish cement. For more than a century, the OPCMIA has lived by the principles upon which it was founded and upon which the OPCMIA will continue to be proud, strong and united.
Current Campaigns/Community Efforts: OPCMIA Veterans spotlights members who have transitioned from military service to their country into the industry. Plasterer and Cement Mason magazine provides news and information. The OPCMIA provides training to help working people expand their skills and pursue their goals. OPCMIA Gear offers branded merchandise for members and supporters.