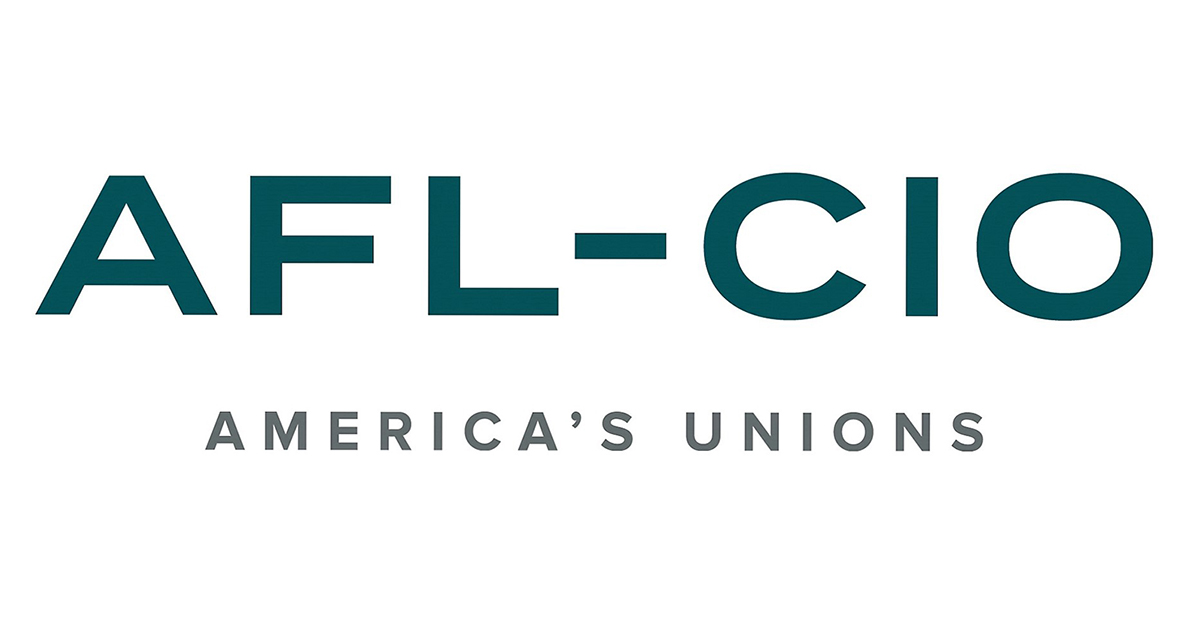 In addition to the AFL-CIO's own "State of the Unions," there are a lot of other podcasts out there that have their own approach to discussing labor issues and the rights of working people. Here are the latest podcasts from across the labor movement in the United States.
Building Bridges: Which of the 2020 Candidates Is a Friend of the Workers?: "With Shaun Richman, program director for the Harry Van Arsdale Jr. Center for Labor Studies at SUNY Empire State College....[We] talk about what the top Democratic Party contenders for the presidency are proposing to better the 'state of the state' of working men and women, as they ready themselves for the Iowa caucuses. We'll also discuss who supports and the likelihood of the passage of the Protecting the Right to Organize Act, which is scheduled to be introduced in the House of Representative in early February."
Heartland Labor Forum: Neoliberalism: "This week on the Heartland Labor Forum: Recently workers in France and Colombia have shut down their economies when confronted with pension reforms, which attacked their livelihoods. Tune in Thursday to the Heartland Labor Forum to hear from union leaders in both countries about why they're in the streets and what a general strike is. Thursday at 6 p.m., rebroadcast Friday at 5 a.m. on KKFI 90.1 FM or streaming at kkfi.org."
Labor History Today: UAW's Punch Press Strike Daily: "The Cool Things from the Meany Archives' crew features the Punch Press, an autoworker strike publication. Also this week, Saul Schniderman remembers contributions to labor history by both Johnny Paycheck and Bruce Springsteen."
Union City Radio: Latest D.C. Labor News: "Bus strike ends; D.C. wage theft; NABET-CWA members at CNN win $76 million in back pay; the toll on firefighter health; repealing the Veterans Affairs' fraudulent "right to work."
Union Strong: Television Diversity Tax Credit: "The Television Diversity Tax Credit Bill has been signed into law. We talk to Lowell Peterson, executive director of the Writers Guild of America, East, to find out how it will change what we watch on television and the new opportunities it will create for writers and directors, who until now were overlooked."
WorkWeek Radio: Iran War and Labor And Fraud in California: "WorkWeek looks at the growing war threat of war by the U.S. when Donald Trump ordered the murder of the Iranian General Qasem Soleimani. We interview retired International Longshore and Warehouse Union Local 10 Secretary-Treasurer Clarence Thomas, who visited Iraq and met with trade unionists, Kambiz Sakhai, a labor political educator from Iran, and Alison Weir, with If Americans Knew. Then WorkWeek looks at the growing corruption scandal at the Fraud Assessment Commission, where the former Gov. Jerry Brown appointed disgraced former director Christine Baker of the Department of Industrial Relations to the FAC. We interview former Cal-OSHA Medical Director Dr. Larry Rose and former SEIU 250 Executive Board member and Kaiser Sacramento worker Dina Padilla. She is a longtime advocate for injured workers."
Your Rights at Work (WPFW 89.3 FM, Washington, D.C.): "Big win against wage theft in the District; Cinder Bed Road bus strikers win new contract; women leaders get empowered."