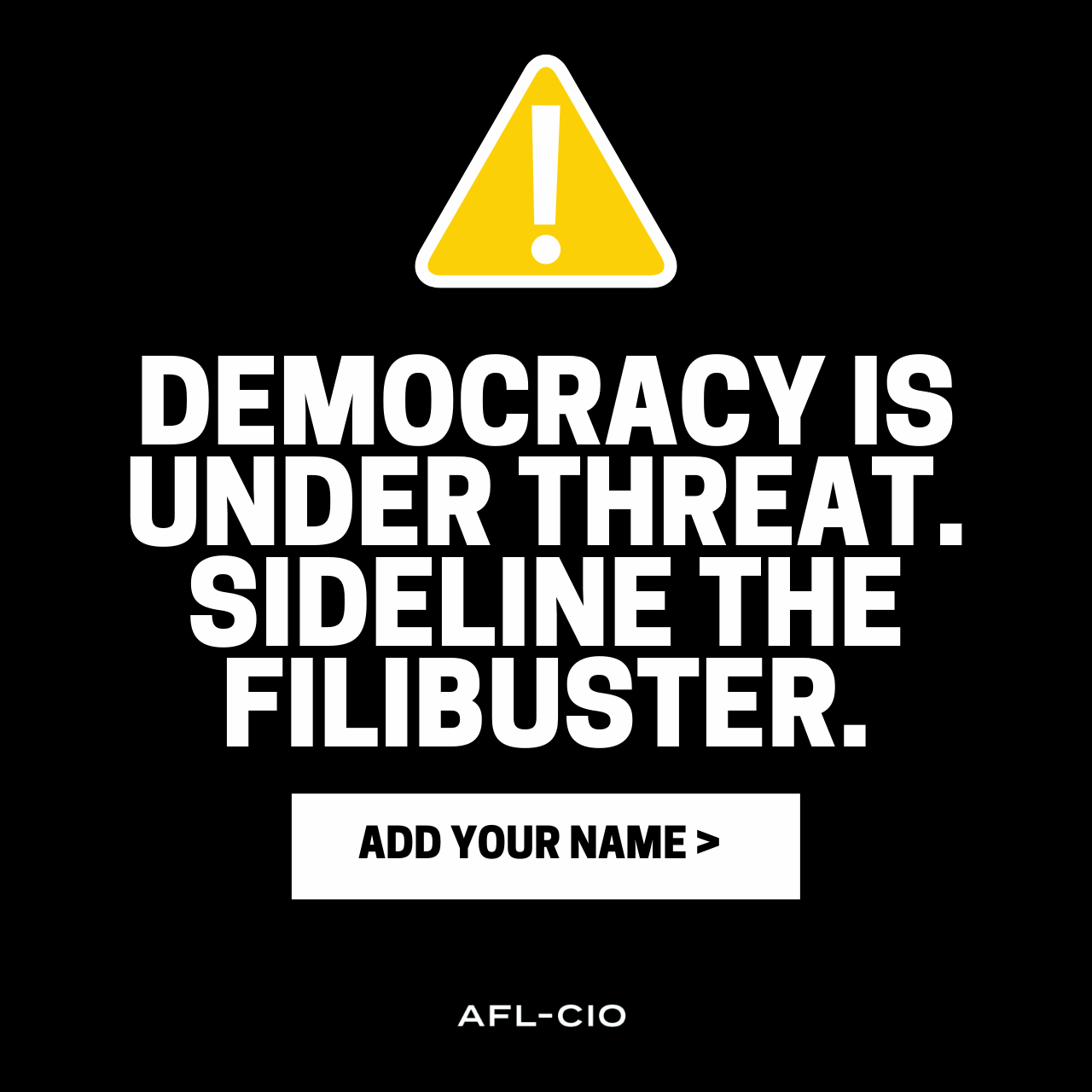 The campaign to protect voting rights is heating up as the U.S. Senate plans to decide in the coming days on whether to sideline the filibuster and pass the John R. Lewis Voting Rights Advancement Act and the Freedom to Vote Act. The AFL-CIO has created a toolkit to help mobilize our members and get these crucial bills across the finish line.
Visit Toolkit.SidelineTheFilibuster.com today, and urge your senators to sideline the filibuster so we can protect the right to vote and preserve that freedom for future generations. Union members can take these five actions to support the campaign:
The AFL-CIO also will be hosting Common Sense Economics training sessions on Wednesday, Jan. 12, at 3 p.m. ET and Thursday, Jan. 13, at 7 p.m. ET. In these sessions, we will examine the important role voting plays in a democracy and discuss how we can improve our democracy by protecting our elections from political interference and ensuring no American citizen is denied the right to vote.