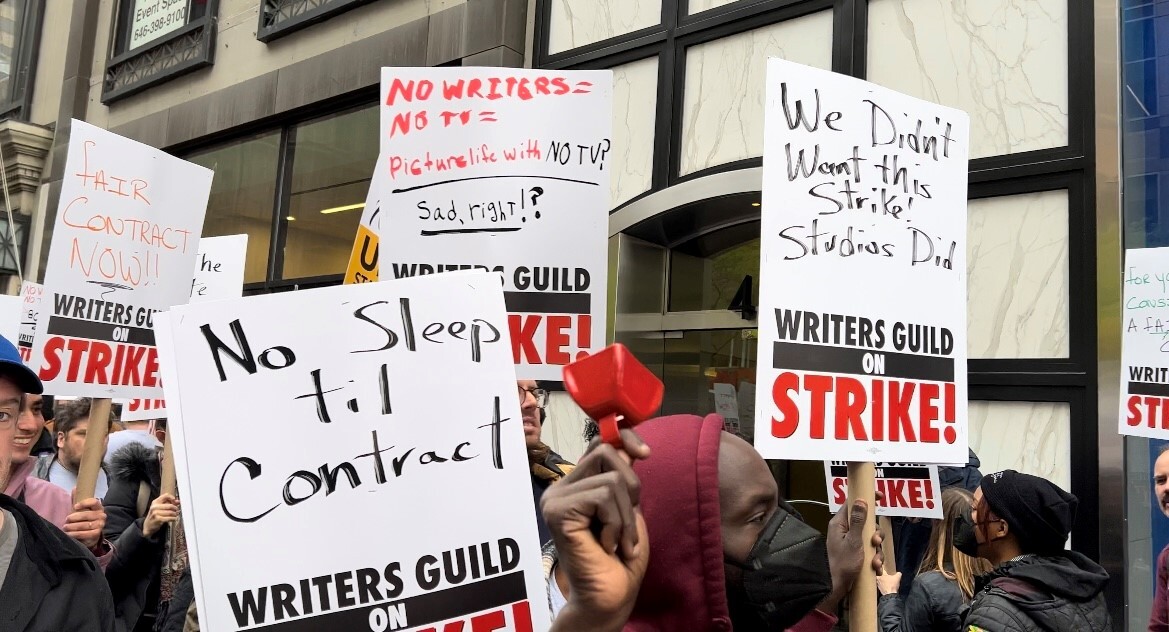 Studios have used the transition to streaming to cut writer pay and separate writing from production, worsening working conditions for writers at all levels. Say you support the striking workers and think they should get a fair deal.
Stay Up-to-Date With The AFL-CIO
Get Email Updates
The Toll of Neglect
The 2022 edition of the Death on the Job: The Toll of Neglect report shows how too many workers remain at serious risk of workplace injury, illness and death.
Today we're sharing the story of Barbara Westbrook, a worker in Chester, Virginia, who handles calls for the Affordable Care Act and Medicare. She walked off the job this week on her first strike.
For Pride Month this year, the AFL-CIO is spotlighting various LGBTQ+ union members who have worked and continue to work at the intersection of civil and labor rights in the United States. Today's profile is April Gigetts of AFSCME.
In a powerful show of solidarity, nearly 65,000 members of SAG-AFTRA voted 97.91% in favor of a strike authorization ahead of negotiations of the television/theatrical contracts. The authorization vote does not mean the union is calling a strike. Negotiations between SAG-AFTRA and the Alliance of Motion Picture and Television Producers begin on June 7. The strike authorization vote empowers SAG-AFTRA's national board to initiate a strike if the AMPTP won't reach a fair deal with the union. The current SAG-AFTRA television/theatrical contracts expire at midnight on June 30.