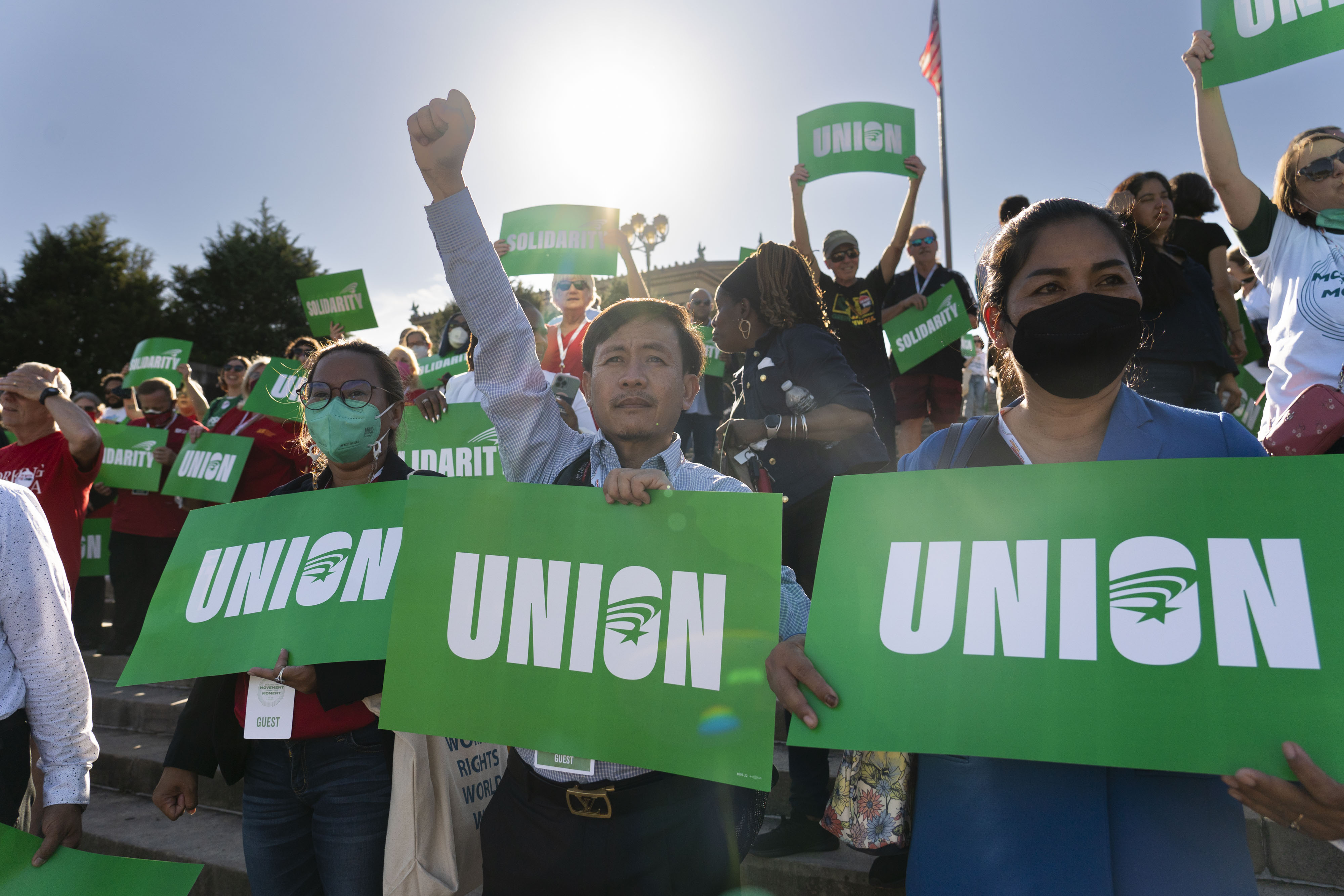 In 2022, union membership grew, despite multimillion-dollar union-busting campaigns. But union density declined slightly. We'll keep fighting until we have labor laws that protect our right to organize and hold union-busters accountable. Do you agree?
Stay Up-to-Date With The AFL-CIO
Get Email Updates
The Toll of Neglect
The 2022 edition of the Death on the Job: The Toll of Neglect report shows how too many workers remain at serious risk of workplace injury, illness and death.
On Tuesday, the U.S. Bureau of Labor Statistics released state and unemployment data for December 2022, which the Economic Policy Institute (EPI) used to analyze employment changes for the entire year.
The current contract between the Writers Guild of America, East (WGAE), and HuffPost expires at midnight on Jan. 31. WGAE members have been bargaining for a new contract for months, and important issues remain that must be resolved: fair guaranteed wage increases, an industry-standard 401k, health and safety provisions, and the ability to grieve out-of-title work. Management has refused to come to a fair resolution on those issues and has proposed wage increases that are lower than those in previous contracts.
A group of Machinists (IAM) staff and officers recently attended a "Be More Than a Bystander" training at the IAM's William W. Winpisinger Education and Technology Center in Maryland. These members are the first labor group in the country to receive training from the Ending Violence Association of British Columbia, which teaches participants how to recognize workplace harassment and violence, particularly against women and the LGBTQ+ community.