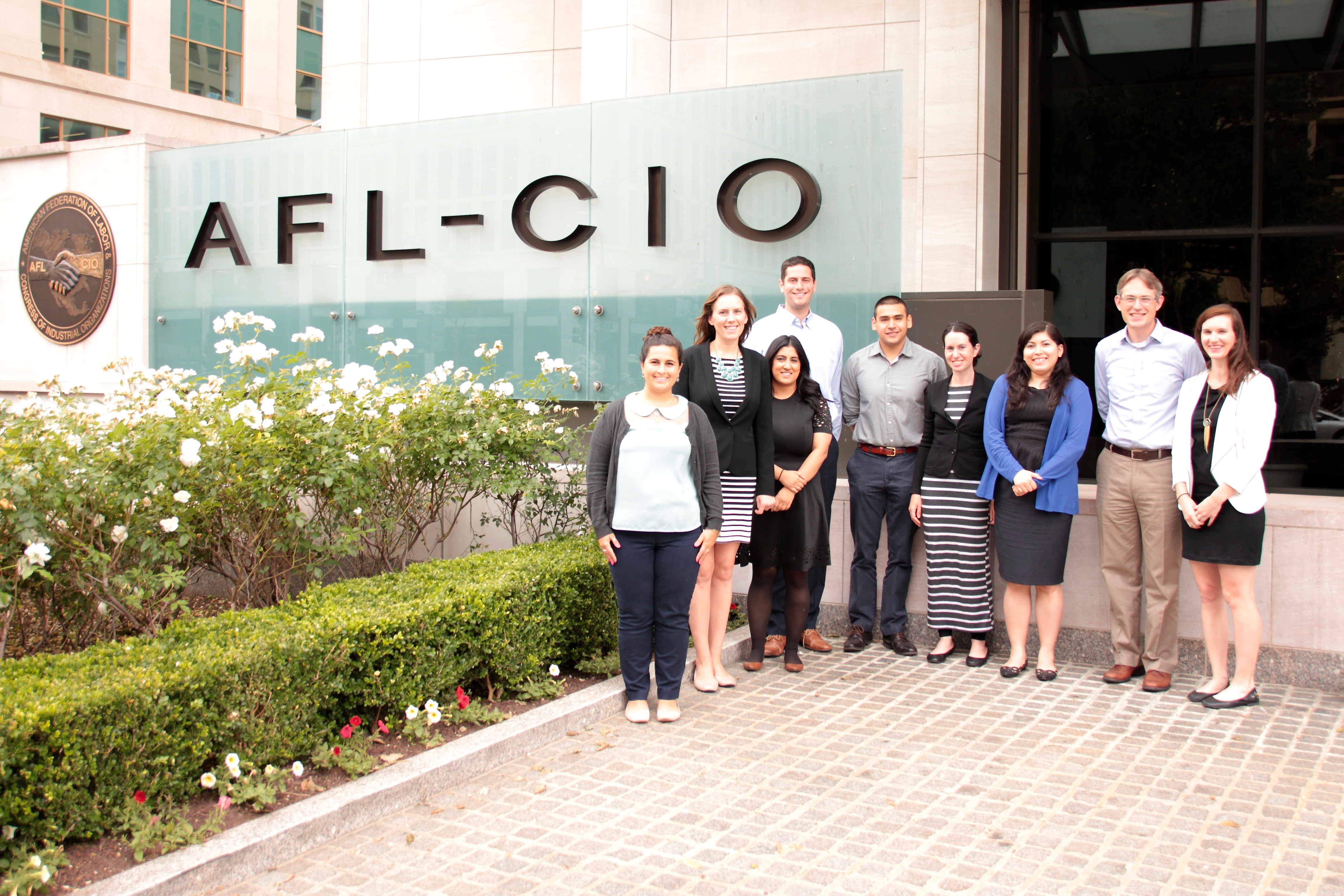 Law Student Union Summer is a unique and exciting 10-week internship for law students that combines front-line, labor-related public interest legal work with grassroots organizing in ongoing campaigns by AFL-CIO-affiliated unions throughout the country.
Approximately six students will be selected for Law Student Union Summer 2017. LSUS placements are nationwide, but not in Washington, D.C. Individual placement locations will be determined after the hiring process has been completed. As a result, applicants must be willing to be placed in any location nationwide. Housing and transportation at the placement location are provided.
Note: The application deadline for 2017 has passed. 
In addition to legal research and writing, LSUS interns are involved in community outreach, member mobilization, corporate and other nonlegal research, legislative campaigns, and general litigation.
Find more information about Law Student Union Summer 2017. Please contact us at [email protected] with any additional questions about the program.