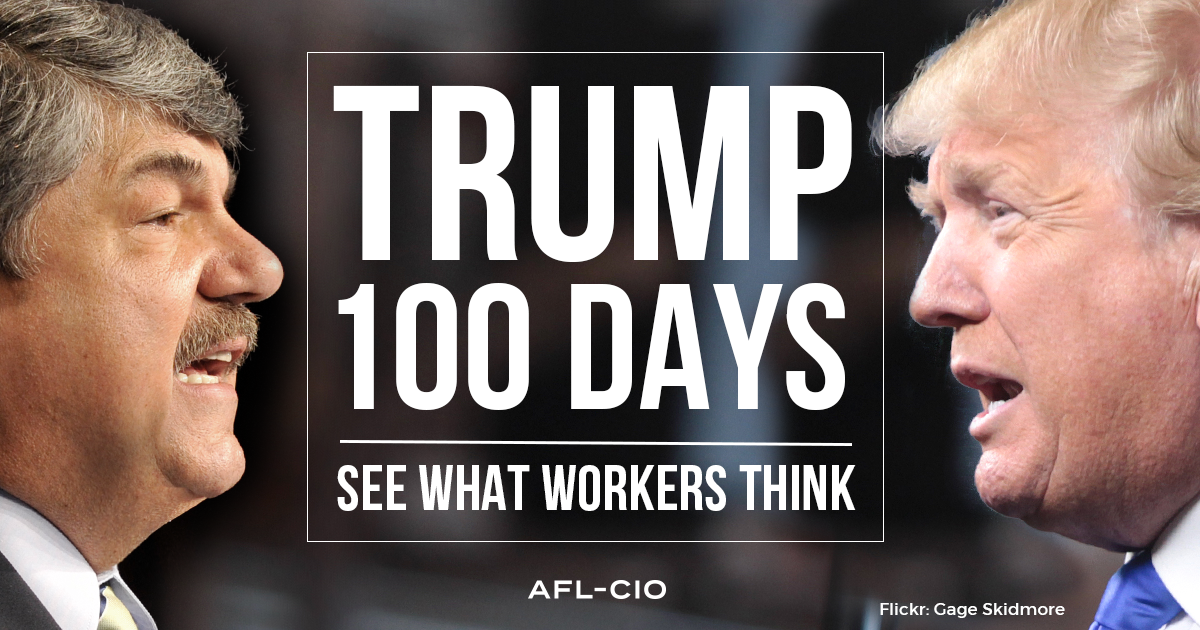 President Donald Trump
How working people evaluated his first 100 days.
24M
The number of people President Trump's failed American Health Care Act would have left without health coverage.
160
The number of additional worker deaths because of a Trump administration delay in implementing OSHA's silica standard.
$2.4T
The amount of revenue the United States will lose in the first decade under President Trump's proposed corporate tax cut.
700,000
The number of high-wage manufacturing jobs sent by NAFTA to Mexico.
Recent Blog Posts on President Trump
President Trump needs to decide who he stands with. The coal miners, farmers, steelworkers and other regular Americans…or the Wall Street tycoons.
Did You Know
President Trump's proposed $54 billion budget cut will make workplaces less safe, put more children at risk and make improving our failing infrastructure much more difficult.
One trillion dollars in new infrastructure investment would make a big difference to working Americans and put our nation on the path to sustainable prosperity."
Did You Know
Five contractors are suing Donald Trump's organization for failing to pay nearly $5 million for work done on the luxury hotel in the Old Post Office Building in Washington, D.C.