Stand with Striking Workers
Across the country, working people are flexing our muscles and taking back power. Find out where workers are on strike and find a picket line to join near you.
View the Strike Map
Stay Up-to-Date With The AFL-CIO
Get Email Updates
The Toll of Neglect
The 2021 edition of the Death on the Job: The Toll of Neglect report shows how too many workers remain at serious risk of workplace injury, illness and death.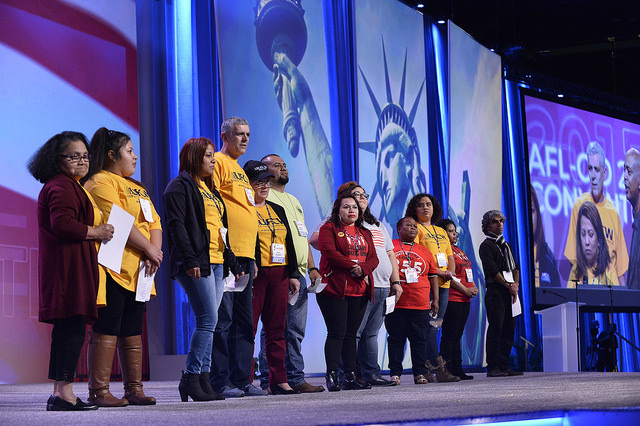 Millions of undocumented immigrants, who are vital to our economic recovery, still live in fear because of our outdated and inhumane immigration system. It's time to put an end to this injustice. Tell your senators to pass a budget that includes a broad pathway to citizenship.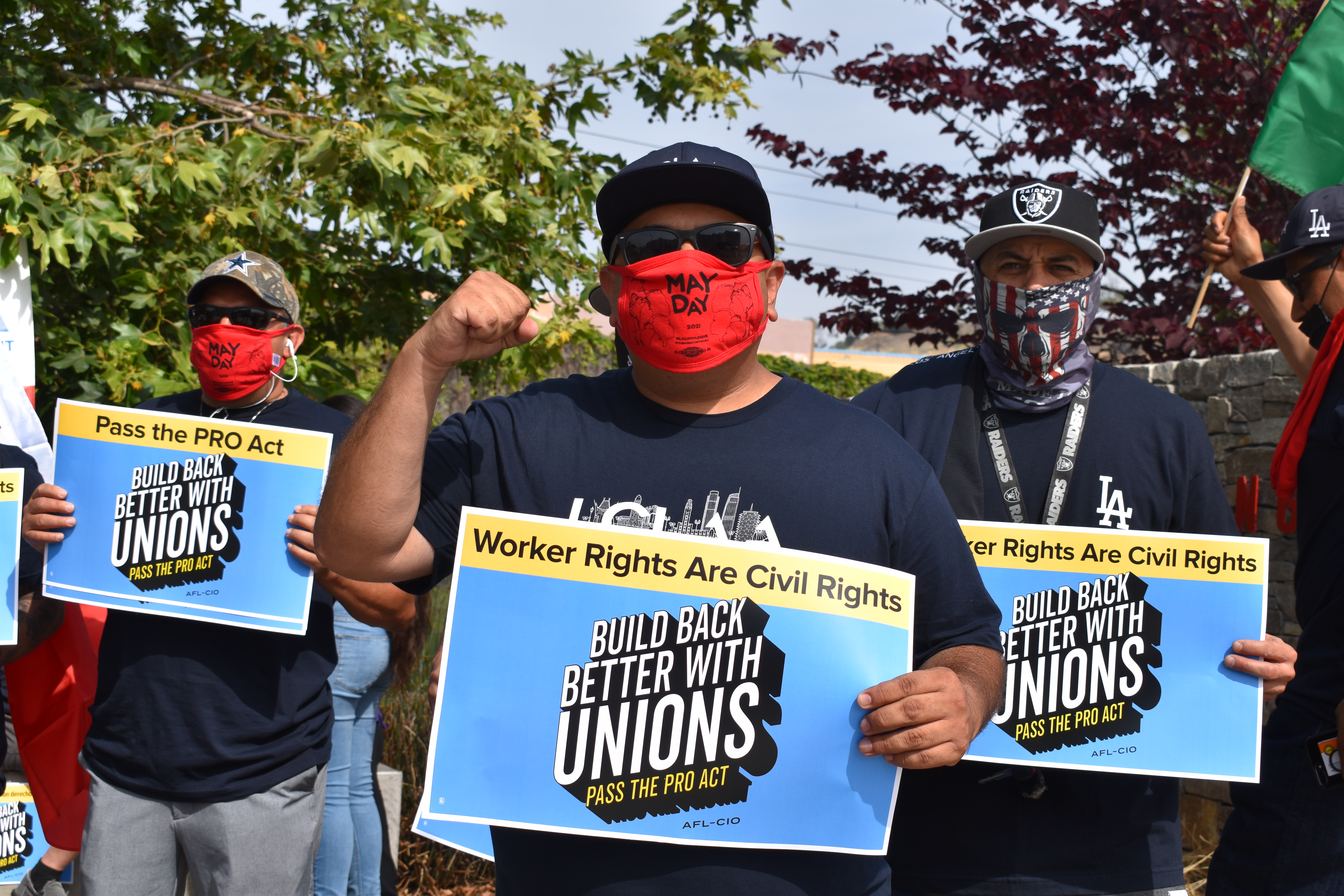 Outdated labor laws have hampered our fundamental right to join together and negotiate for better wages, benefits and working conditions. That's why we need the Protecting the Right to Organize (PRO) Act, which will empower America's workers and strengthen our democracy.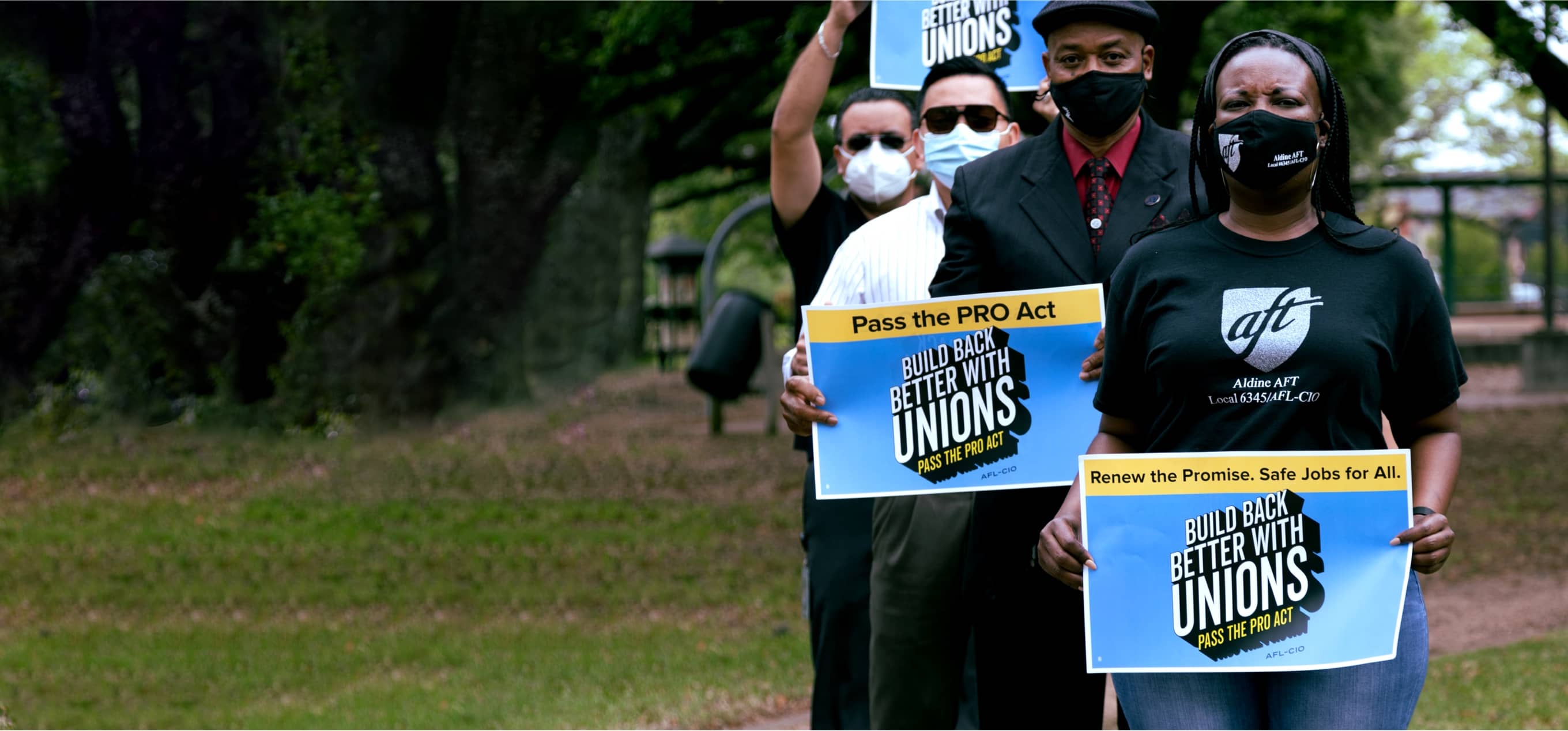 The Protecting the Right to Organize (PRO) Act is a landmark worker empowerment, civil rights and economic stimulus legislation, and is key to America's future.
Welcome to our regular feature, a look at what the various AFL-CIO unions and other working family organizations are doing across the country and beyond. The labor movement is big and active—here's a look at the broad range of activities we're engaged in this week.
Despite the challenges of organizing during a deadly pandemic, working people across the country (and beyond) continue organizing, bargaining and mobilizing for a better life. This edition begins with:
Working people across the United States have stepped up to help out our friends, neighbors and communities during these trying times. In our regular Service + Solidarity Spotlight series, we'll showcase one of these stories every day. Here's today's story.