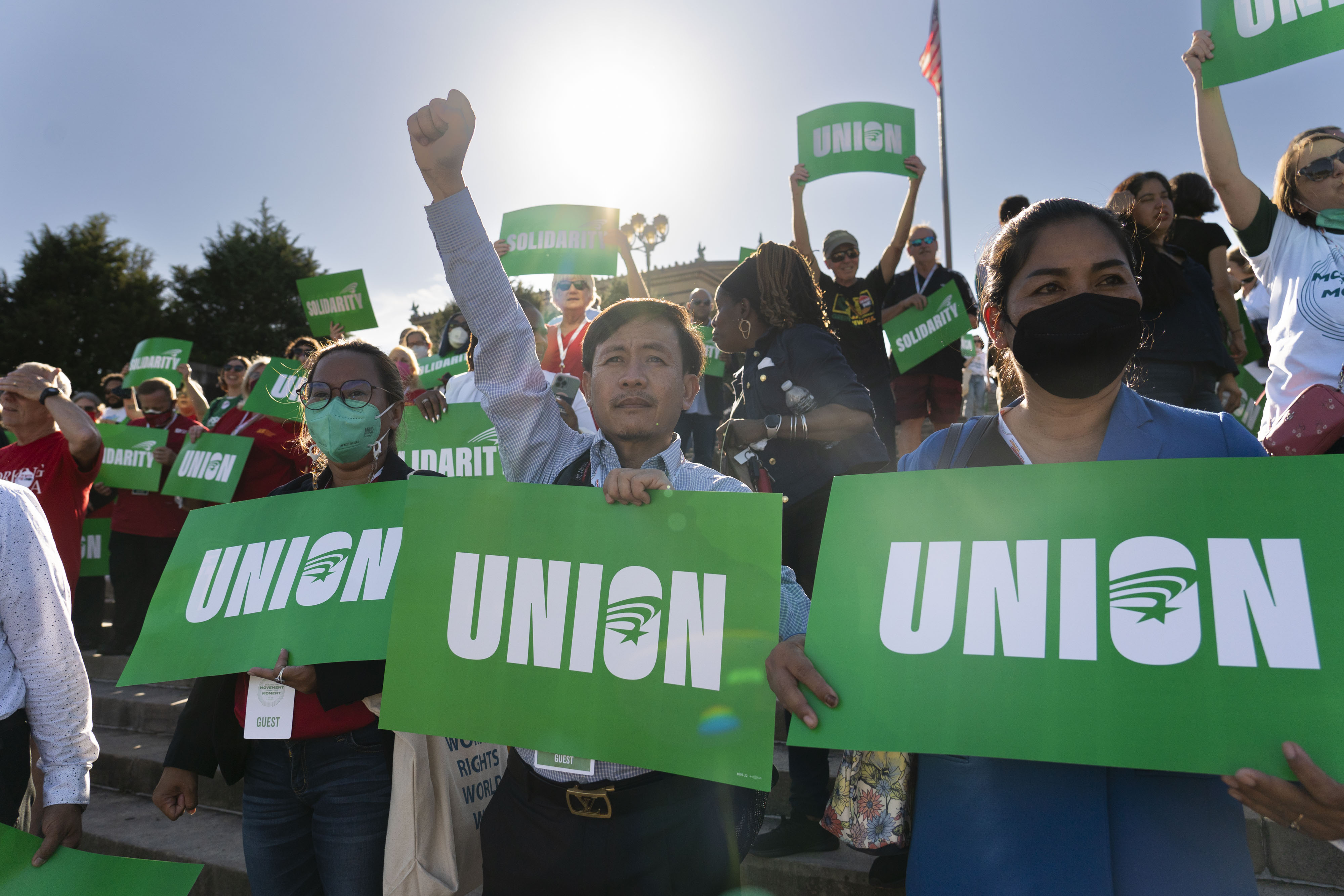 In 2022, union membership grew, despite multimillion-dollar union-busting campaigns. But union density declined slightly. We'll keep fighting until we have labor laws that protect our right to organize and hold union-busters accountable. Do you agree?
Stay Up-to-Date With The AFL-CIO
Get Email Updates
The Toll of Neglect
The 2022 edition of the Death on the Job: The Toll of Neglect report shows how too many workers remain at serious risk of workplace injury, illness and death.
The U.S. economy gained 517,000 jobs in January, and the unemployment rate declined to 3.4%, according to figures released Friday morning by the U.S. Bureau of Labor Statistics. This strong jobs report shows there is still room to expand job opportunities for Americans. Wage growth continues at levels that are consistent with low levels of inflation.
This year, for Black History Month, we're taking a look at a group of leaders who are currently active making Black history across the labor movement. Check back daily for a new profile and meet some of the people working to improve not only their community, but also to improve conditions for working people across the country. Today's profile is Karen Thomas of ATU.
Members of the Nebraska Association of Public Employees (NAPE), AFSCME Local 61, ratified a new collective bargaining agreement that includes the largest salary increases state workers have seen in at least 35 years. The new contract will provide the majority of employees with wage increases of 5% and 2% over the next two years. For critical and hard-to-fill positions, the increases will range from 10% to 27%, making it much easier for the state to resolve worker shortages in several agencies. Positions for jobs such as accountants, snowplow drivers, social services workers and driver's license examiners, among others, were in short supply because salaries lagged behind the private sector. "We're hoping this helps us deliver the high quality services that Nebraskans expect," said NAPE's Executive Director Justin Hubly.