Support a Pathway to Citizenship
Millions of undocumented immigrants, who are vital to our economic recovery, still live in fear because of our outdated and inhumane immigration system. It's time to put an end to this injustice. Tell your senators to pass a budget that includes a broad pathway to citizenship.
Call Now
We're dedicated to improving the lives of working families through progressive social and economic justice. Join the cause.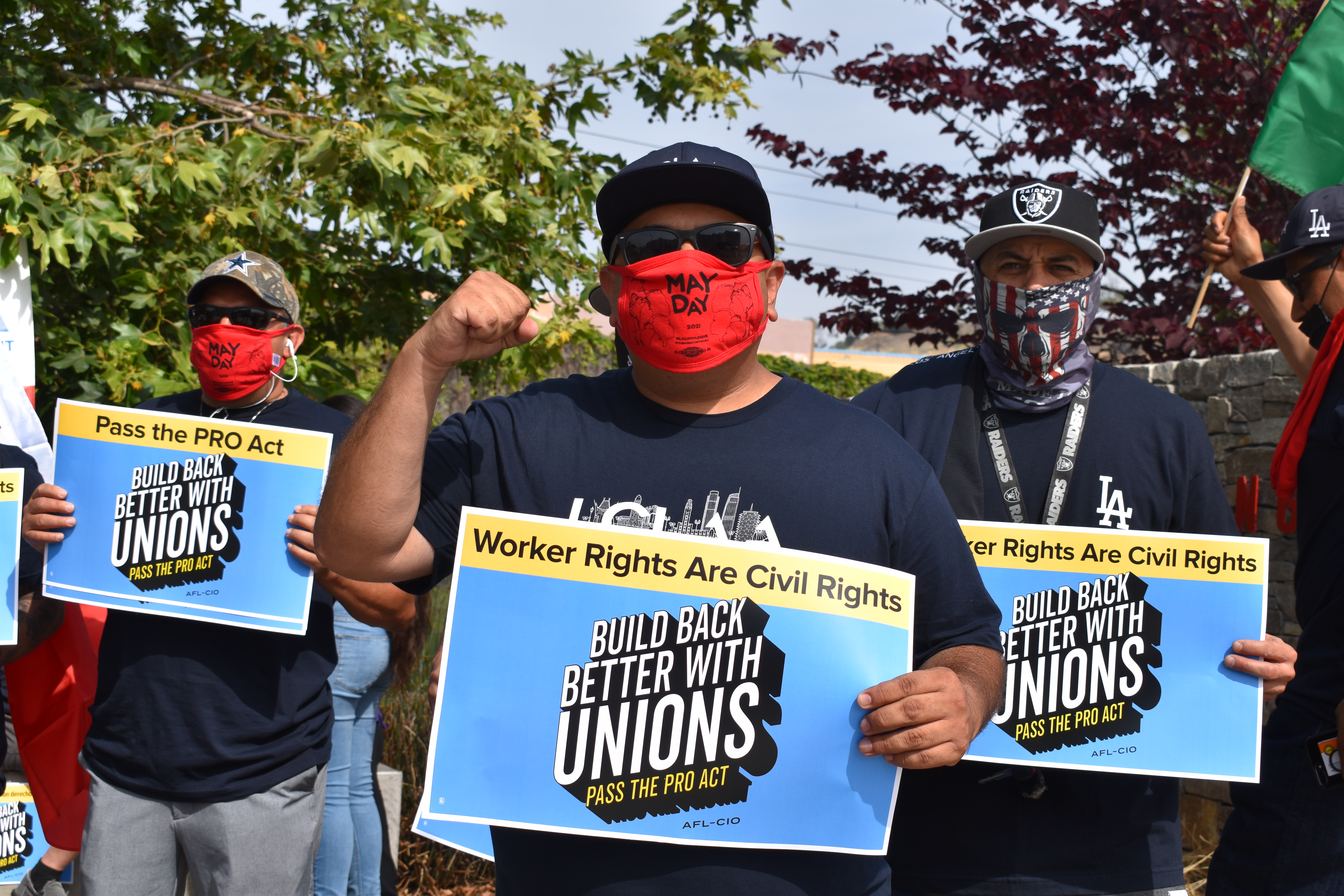 Outdated labor laws have hampered our fundamental right to join together and negotiate for better wages, benefits and working conditions. That's why we need the Protecting the Right to Organize (PRO) Act, which will empower America's workers and strengthen our democracy.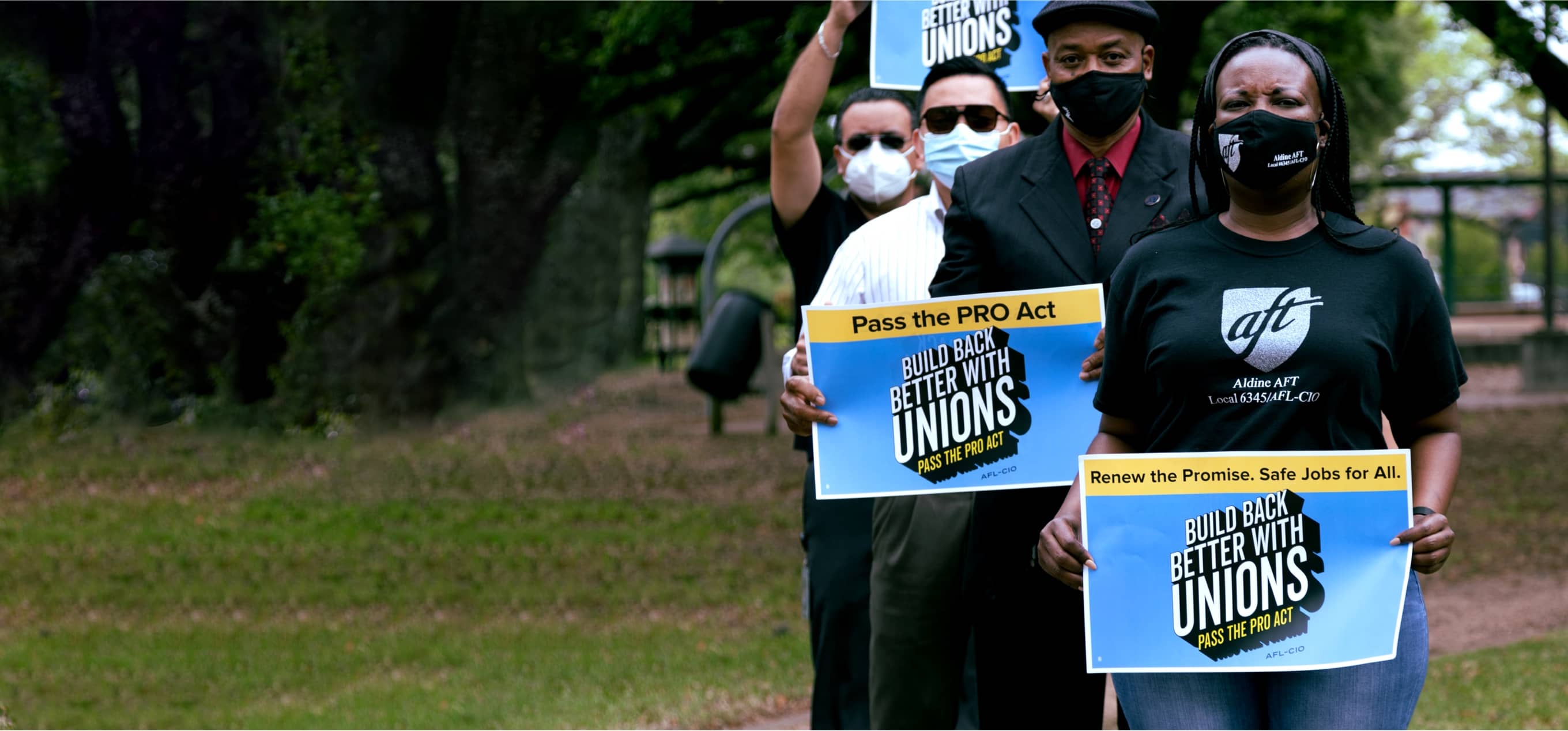 The Protecting the Right to Organize (PRO) Act is a landmark worker empowerment, civil rights and economic stimulus legislation, and is key to America's future.
Stay Up-to-Date With The AFL-CIO
Get Email Updates