Protect Workers' Rights
Outdated labor laws have hampered our fundamental right to join together and negotiate for better wages, benefits and working conditions. That's why we need the Protecting the Right to Organize (PRO) Act, which will empower America's workers and strengthen our democracy.
Lend Your Support
We're dedicated to improving the lives of working families through progressive social and economic justice. Join the cause.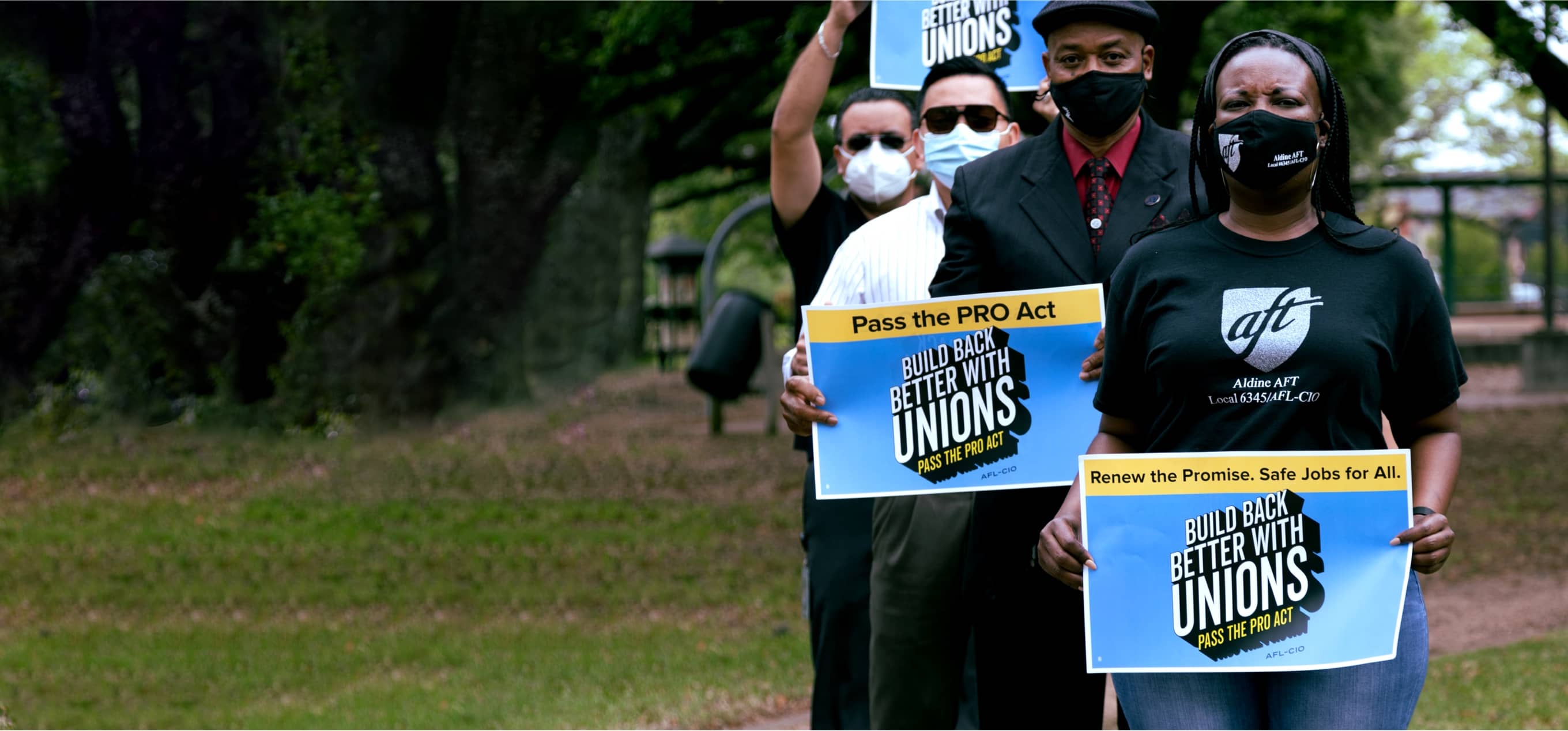 The Protecting the Right to Organize (PRO) Act is a landmark worker empowerment, civil rights and economic stimulus legislation, and is key to America's future.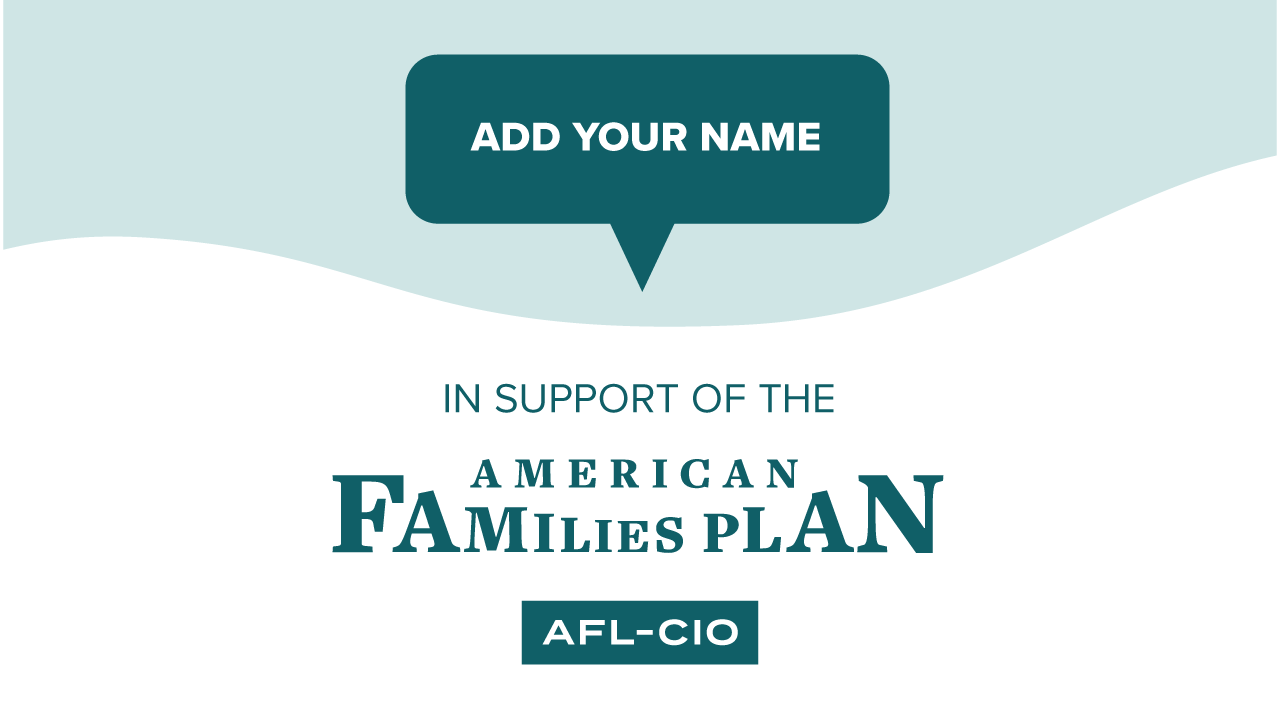 The American Families Plan will make it easier for working people to care for our loved ones. It invests and builds better infrastructure for child care, education and paid leave.
Stay Up-to-Date With The AFL-CIO
Get Email Updates