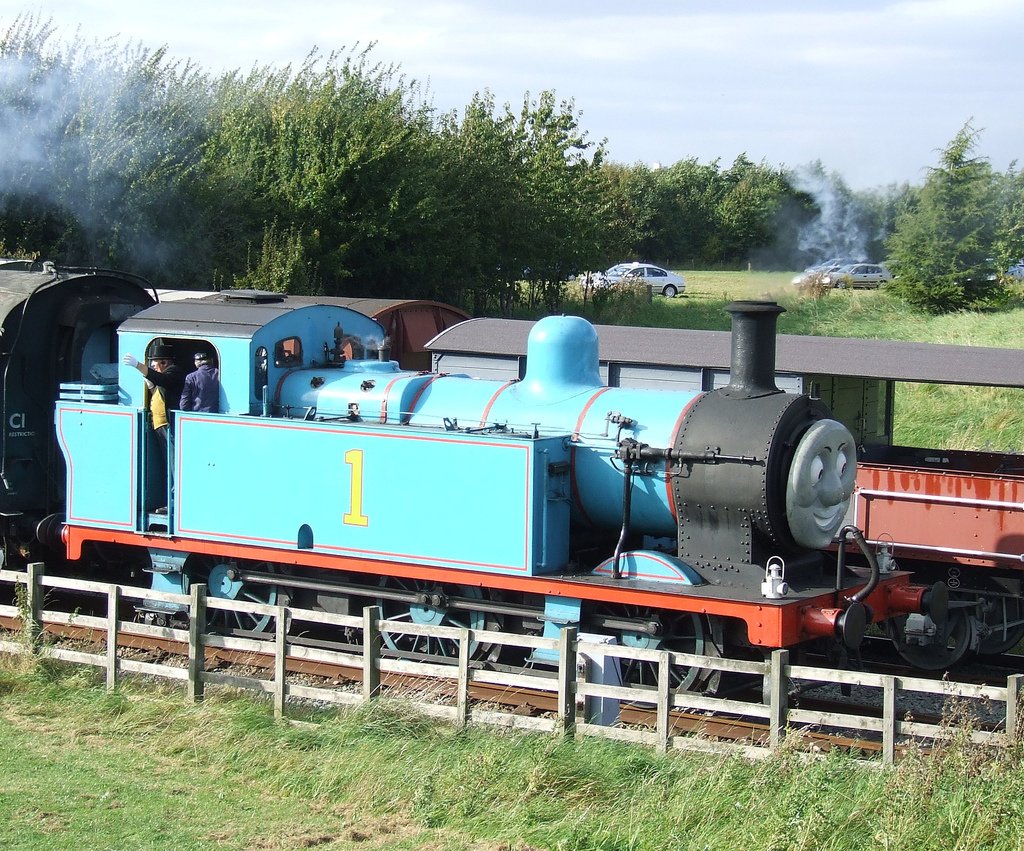 The song "Rules and Regulations" from the popular children's television show "Thomas the Tank Engine" contains these lines:
Although sometimes you'll find it so hard
And the wrong way may seem easier
It doesn't matter who you are
Obey the rules and you'll go far
HIT Entertainment, the company that produces the show, seems to have missed the point, which seems pretty clear: "Obey the rules and you'll go far." Martin T. Sherman, who has voiced Thomas (and other characters) for the past five years, is leaving the show, saying that HIT Entertainment paid him "survival" wages, despite the show and its related merchandise being extremely popular to the tune of an estimated $250 million a year.
Sherman wrote in a letter to fans of the show:
For the last five years it has been my great honour and pleasure to create the American voices of Thomas the Tank Engine and Percy. Unfortunately, I must now quit the show. It is embarrassing but the reason is that they are paying a very low wage. The terms they are offering are so poor, and this with the immense success of Thomas, that the only right thing for me to do is walk away. I have felt exploited for a while now. I believe it is important to move on from a situation if you are not valued.
Sherman told The Guardian that he never received a meaningful raise: "The money was really survival money. Were it not for my other jobs as an actor here in London I would have really really struggled to survive." The actor described the offers he received from HIT as a "quantum leap" below what he would make for the same type of gig in the U.S. under a Screen Actors Guild contract.
The letter Sherman posted online explaining his departure from the show has been taken down. Sherman said HIT Entertainment threatened legal action against him if he didn't remove it. He told The Guardian:
I feel so bullied. Very bullied, and silenced...I find it ironic that most of the shows that HIT Entertainment puts out are about worlds where good people get rewarded, justice happens, and bad things happen to bad people. They themselves don't live up to that world in any way.
Sherman, who is originally from Florida, told the Tampa Bay Times: "The people who are going to suffer is going to be the kids."