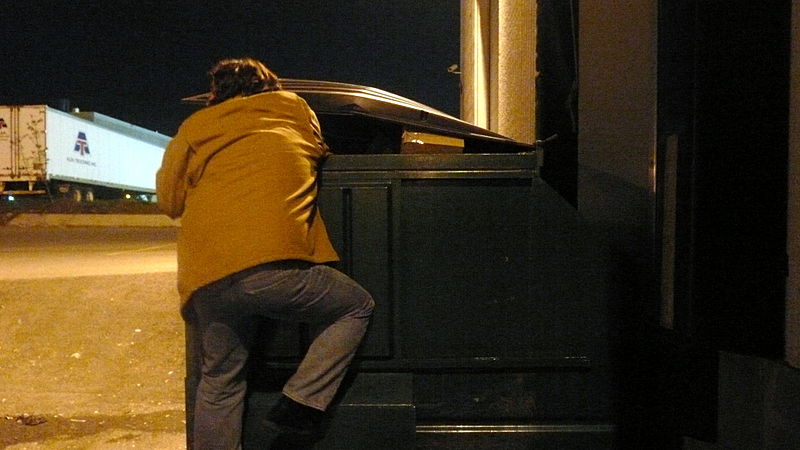 A recent Reddit thread discussed experiences people had while experiencing poverty, with a particular focus on those things that people are forced to buy or do that people who aren't poor never have to think about, much less worry about. In thousands of comments, people recounted hundreds upon hundreds of stories of trying to find ways to maintain a minimal lifestyle in the face of extreme poverty. One of the things that labor unions were created to do, and a key focus of the AFL-CIO's Raising Wages campaign, was to prevent workers from having to suffer through these hardships and in states where union density is higher, wages for both union and nonunion workers are higher, meaning fewer people have to live through such experiences.
Here are 23 examples of things that people in the discussion described having to worry about that wealthier Americans never even have to think about. These are some of the key things that working families and labor unions are fighting to reduce.
1. Staying in an extended stay housing, a motel, or a hotel (and paying the higher rate) because you can't qualify to get an apartment because you don't have proof of income.
2. Digging through the trash to find uneaten food.
3. Scavenging the ground for change to buy a meal.
4. Searching everywhere for coupons to make necessities affordable.
5. Stealing products like toilet paper from public restrooms so you can actually have them at home.
6. Selling plasma in order to afford groceries or pay rent.
7. Buying clothes on layaway.
8. Driving on tires so bald they could cause an accident at any moment.
9. Pulling your own tooth rather than pay for a dental visit.
10. Doing laundry in the sink with dish soap.
11. Buying antibiotics and other medicines meant for animals because you couldn't afford the pharmacy.
12. Learning when things like meat, fish and bread get marked down in price because they are going to spoil soon, so they are reduced for quicker sale.
13. Living in pain because you can't afford prescriptions.
14. Paying hundreds of extra dollars to obtain furniture through rent-to-own stores.
15. Buying cheap plastic toys at the dollar store so your children have birthday presents.
16. Stretching peanut butter or other staples by diluting them.
17. Washing and re-using plastic spoons, forks, knives and storage bags.
18. Visiting a store or public building to get a few minutes of air conditioning in the summer or heat in the winter.
19. Enduring the seemingly never-ending cycle of payday loans with exhorbitant interest rates that are hard to repay.
20. Dropping out of school to help your family pay the bills.
21. Using candles to keep electricity bills low.
22. Splitting two-ply toilet paper to make two rolls.
23. Buying lottery tickets to have some hope of a better future.