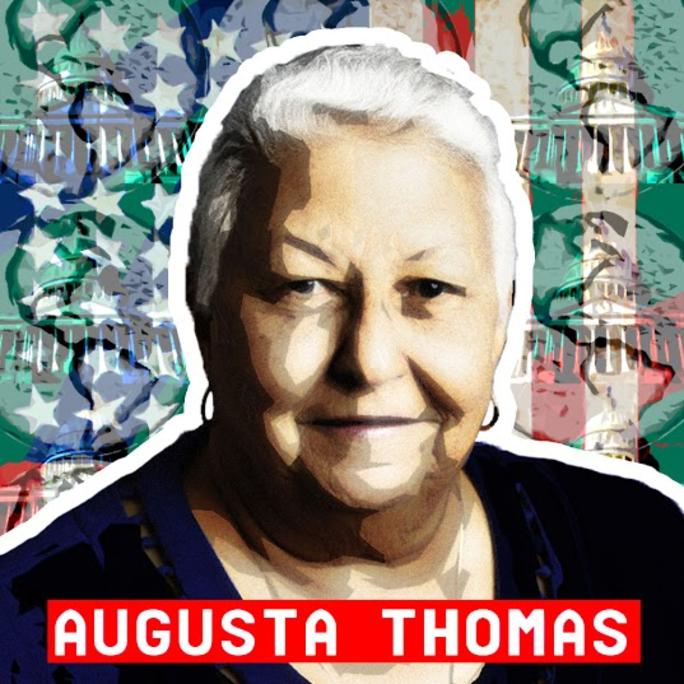 Note: Since the original publication of this post, Augusta Thomas passed away. At the time of her passing, her title was national vice president for women and fair practices emeritus.
During Black History Month, we will be profiling past and present leaders in the intersecting movements to protect and expand the rights of African Americans and working families. We'll highlight both important leaders of the past and those who are continuing the legacy of those strong leaders who laid the foundation for the present. Today, we take a look at Augusta Thomas.
Augusta currently is AFGE's national vice president for women and fair practices. She is a lifelong civil rights activist, honored labor leader and a loving mother and great-great-grandmother.
A native of Kentucky, she moved when she was 13-years-old to Atlanta, where she was a classmate of Dr. Martin Luther King Jr., known then as "Little Martin." Moving back to Louisville, she graduated from Central Colored High School in Louisville and then attended Clark University in Atlanta and Homer G. Phillips School of Nursing in St. Louis.
Thomas joined AFGE in 1966, when she began her career as a nursing assistant at the Veterans Administration Hospital in Louisville. There, she continued her fight for equal rights and was active in the civil rights movement.
As leader in her local union, Thomas served as treasurer, secretary, chief steward, executive vice-president and president. In recognition of her work to promote racial equality and economic development, the commonwealth of Kentucky has declared April 4 as Augusta Thomas Day. AFGE's 6th District also has developed the Augusta Thomas Humanitarian Award in her honor.
With great energy, dedication and hard work, Thomas keeps advocating for the rights of women, people of color, the LGBTQ community and working families. She serves as an inspiration to many of us in these movements.
We will continue with Black History Month labor profiles throughout the month. Don't forget that you can win one of 100 Black History Month posters by texting the code "BLACK" (for Black History Month) to 235246.