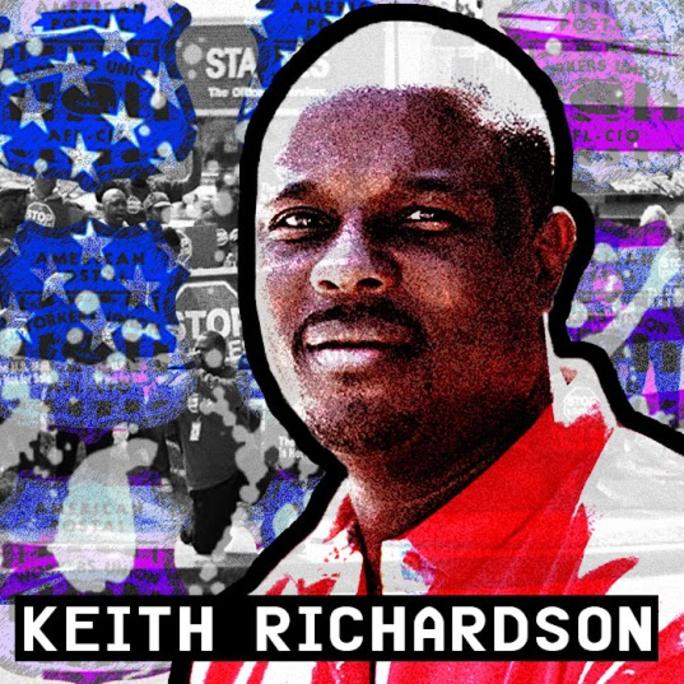 Update: Since this post was originally published, Keith has become the president of APWU Local 1.
During Black History Month, we will be profiling past and present leaders in the intersecting movements to protect and expand the rights of African Americans and working families. We'll highlight both important leaders of the past and those who are continuing the legacy of those strong leaders who laid the foundation for the present. Today, we take a look at Keith Richardson.
Keith Richardson is a dedicated young African American activist who is making things happen in today's labor movement. Raised in a union family, he learned the value of activism and togetherness early in life.
Richardson got his start in the labor movement 14 years ago, when he went to work for the U.S. Postal Service (USPS) as a clerk and joined the Postal Workers (APWU) after graduating from high school in Chicago. Since then, he was won election to various APWU local and state executive board positions. He also serves as the Central Region director of the American Postal Workers Accident Benefit Association (APW-ABA). Richardson is also a trustee with the Illinois Labor History Society.
His commitment to the movement and continued hard work led him to be appointed to the AFL-CIO Young Workers Advisory Council (YWAC), and later, he was elected YWAC co-chair.
Richardson continues to devote his time and effort in educating his co-workers and the public in his area about the USPS' disastrous deals with companies like Staples that would take away decent wages and benefits from postal employees and shift mail to low-wage workers at Staples where the sanctity and the security of mail would be compromised.
As a black man from the West Side of Chicago, Richardson has had to face many bumps on the road, but he continues on his journey by setting a trail for upcoming young activists to follow.
We will continue with Black History Month labor profiles throughout the month. Don't forget that you can win one of 100 Black History Month posters by texting the code "BLACK" (for Black History Month) to 235246.