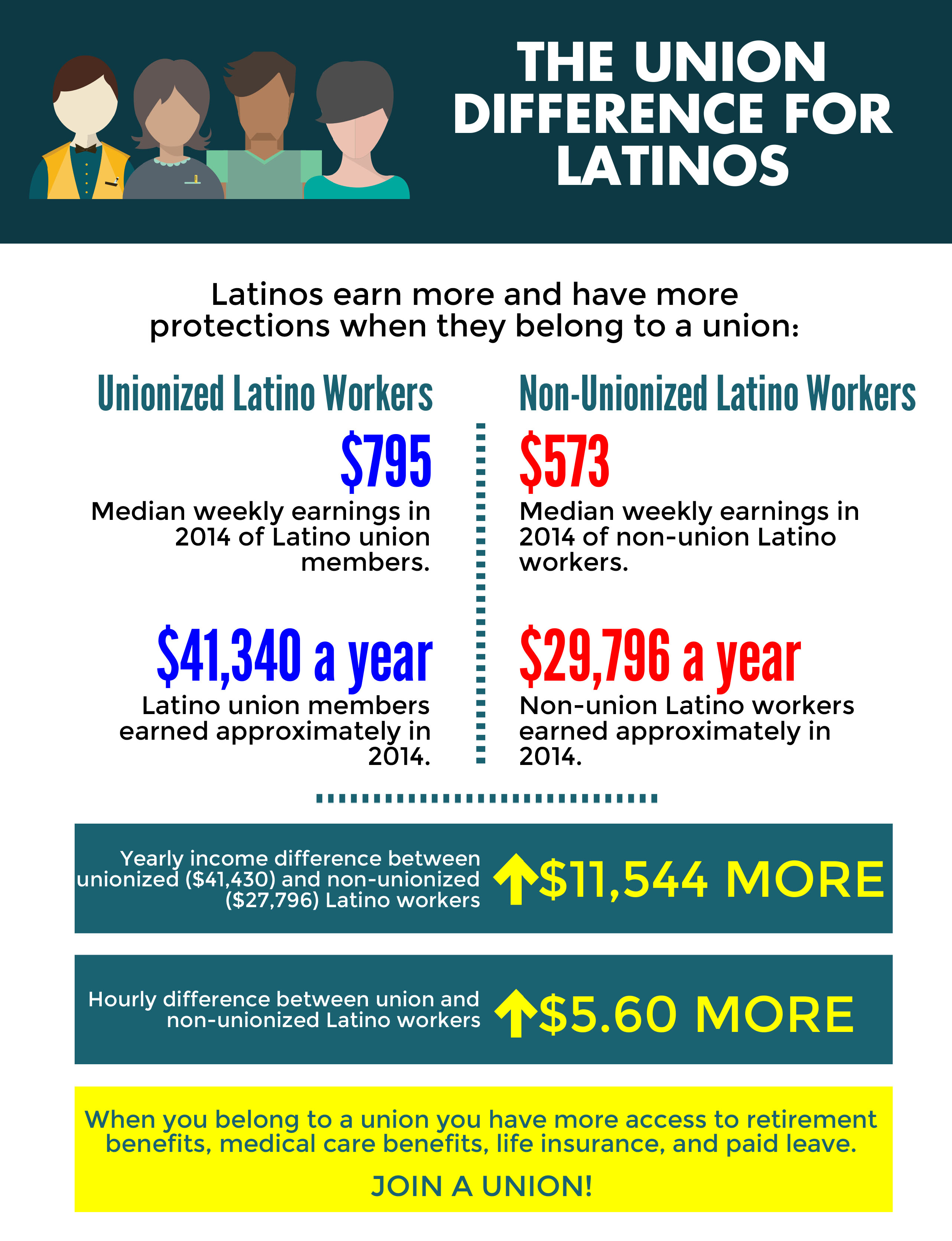 In a new report released this week, Latino Workers and Unions: A Strategic Partnership for America's Progress, the Labor Council for Latin American Advancement details the work environment for Latinos in the U.S. workforce. The picture the report paints isn't a pretty one. Here are 11 important facts about Latino workers in the United States:
1. The Latino population is the fastest growing group in the United States, currently at more than 55.4 million (17% of the overall population).
2. More than 26 million Latinos represent about 15% of the workforce, a number expected to nearly double by 2050.
3. In 2013, nearly one in four Latino families lived below the poverty line, nearly twice the national poverty rate.
4. Nearly one-fourth of Latinos work in low-wage jobs.
5. In 2014, the Latino unemployment rate was 6.7%, above the national rate of 5.5%.
6. In 2014, the average nonunion Latino made just $547 a week.
7. More than two-thirds of Latinos lack retirement accounts, and more than 80% of Latino households have less than $10,000 in retirement savings.
8. Nearly 30% of Latinos lack health insurance.
9. More than three-fourths of Latino workers work in jobs where they face minimum wage or overtime pay violations.
10. In 2013, nearly 800 Latinos died at U.S. workplaces, the highest total since 2008.
11. Latinas on the job earn only 56% of what a white man earns and more than 75% of Latinas in the southern part of the United States report sexual assault being an issue in the workplace.
The report says that the key way for Latinos to improve this situation is through unions, a partnership that will yield many benefits for unions, too. The report concludes:
Although the current outlook for Latinos is uncertain, their potential for growth is impressive. Wielding over $1.5 trillion in purchasing power, making huge gains in the workforce and electorate, it's no surprise that the future for Latinos can be drastically different and positive. But in order to realize this potential, Latinos must harness their strengths and exert their voice in the workplace.
Gaining access to a union will be an essential step for Latino workers and their families. Through union representation, Latinos can achieve higher wages that will help them fight poverty and gain access to health and retirement benefits.