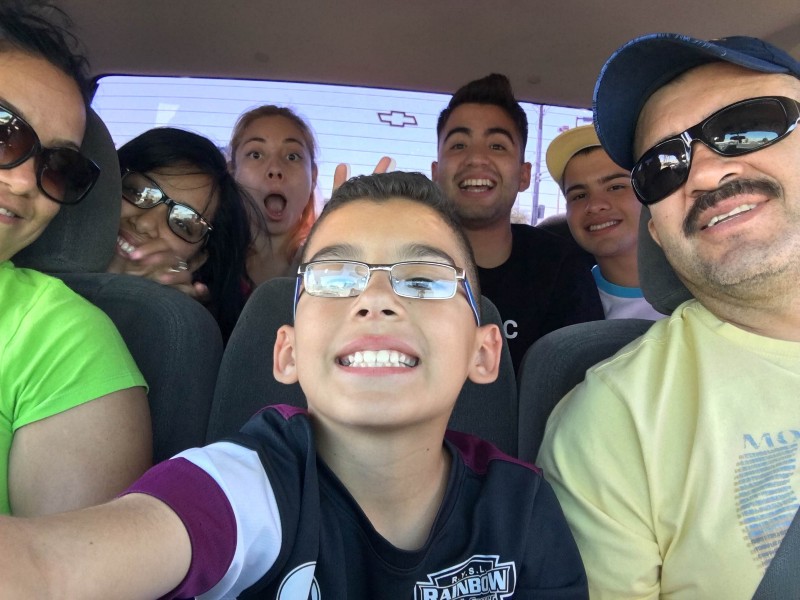 This post originally appeared at Medium.
Growing up, Jose Zavala didn't always understand the pride that his dad, who is a bricklayer and tile setter, took in his work. It seemed like just a job, Jose explains. But now that he has followed his father into the same profession, he gets it.
"I see what he meant by calling it art," Jose said. "You can take something that was ugly, and with the same space available, make it into something beautiful and renewed."
Hailing from Las Vegas, Jose, his father and brother are all part of the Bricklayers (BAC). It is really hard work, Jose says, but at the end of the day, the union is there to support you and provide "security for your family."
Jose says this presidential election is personally important to him, both as an immigrant and as a union member. And he's proud to stand with Hillary Clinton, especially against Donald Trump.
"Donald Trump doesn't care about us," Jose said. He cites Trump's business dealings as proof of what kind of president he would be, if elected. Trump is refusing to negotiate with workers at his Las Vegas hotel, even after they voted to form a union. He has taken his business outside of the United States to find cheaper labor, instead of supporting America's workers. U.S. voters shouldn't elect someone who is going to run the country "based on what benefits them and their bottom line," Jose said.
Earlier this year, Hillary Clinton was in Las Vegas for a rally, and Jose and his brother got to stand behind her while she delivered her speech. There, Clinton spoke about strengthening the middle class, which Jose calls "the backbone of the United States," and how she will stand up for unions and working people.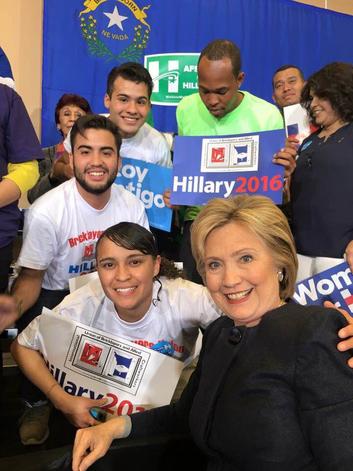 "We're really proud of the fact that she stands behind us, and she will support us," he said.
Clinton's remarks weren't just for union members, Jose said. She spoke to the larger community about how to make everyone's lives better, not just the wealthy.
Jose's view for the future is wrapped up in his father's story. Jose's parents moved to the United States from Mexico when he was just seven months old. Jose's dad started working without papers, but got his visa and then became a citizen under President Ronald Reagan.
As a kid, Jose remembers lean times for workers in the trade. At one point, his dad lost his job and his family lost health insurance. "It was really rough," Jose said. "I didn't really appreciate unions or understand them until that point."
But his father relied on hard work through hardship.
"From where he started, to where he is now — coming here as an immigrant — to the work he has done, to the big family we have now — it is just amazing," Jose said. "He achieved his American Dream."
That's essentially the story of America. We might go through hard times, he says, but by working hard and working together, brick by brick — and tile by tile — you can make it into something beautiful and renewed.