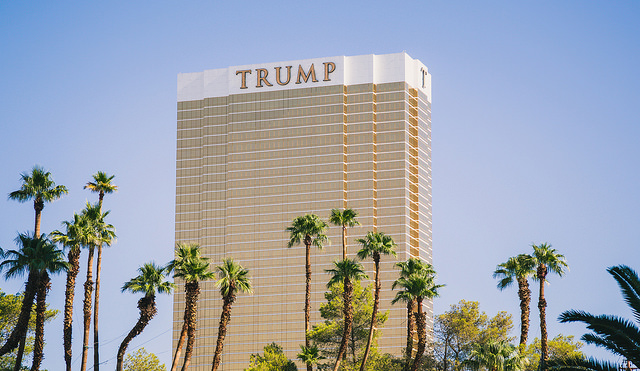 AFL-CIO President Richard Trumka released the following statement in response to a National Labor Relations Board decision ordering Republican presidential nominee Donald Trump to recognize and bargain with Trump International Hotel Las Vegas workers:
The decision by the NLRB marks a major victory for the more than 500 workers at the Trump Hotel in Las Vegas, whose right to organize and collectively bargain has been trampled by Donald Trump. The decision underlines what we already know: Donald Trump lacks respect for the hardworking men and women who have made his hotel successful. For months, he has violated federal laws by refusing to recognize and negotiate with Culinary Workers Union Local 226, which represents the hotel workers.
Donald Trump is a hypocrite, whose true feelings toward working people are clear. The workers at Trump Hotel Las Vegas deserve a say in determining their wages, benefits and working conditions. Donald Trump must come to the table and negotiate with them. The labor movement will continue to stand by these hotel workers, and all working men and women, as we fight back against attacks on our rights.