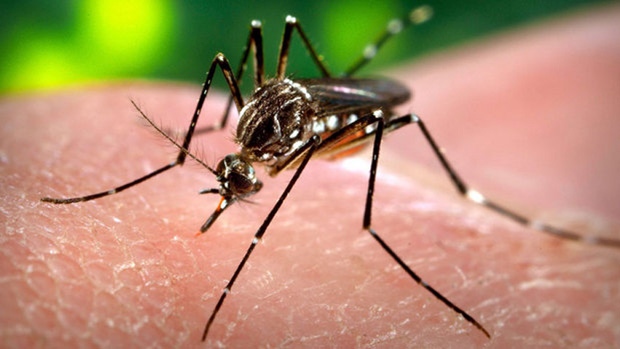 At their meeting this week, the AFL-CIO Executive Council issued a variety of policy statements on important issues, from the retirement crisis to investing in infrastructure, from the Zika virus to Supreme Court nominations. Here is a brief look at the policy statements issued this week.
It's Time to Take the Retirement Crisis Seriously: If nothing else changes, more than half of today's working-age households will not be able to maintain their standard of living into retirement. Protecting and expanding Social Security and defined-benefit pensions are among the key tools for addressing the crisis.
End Special Treatment for Hedge Fund Billionaires: It is time to recognize the very real risks that hedge funds pose. It is time to put an end to the regulatory forbearance and special tax breaks enjoyed by the hedge fund industry. And it is time for pension investors to re-evaluate their investments to protect the retirement savings of working people throughout the country.
Combating the Zika Virus and Improving Our Health Care Infrastructure: The AFL-CIO is prepared to work with our affiliates to immediately develop and disseminate educational resources that outline the facts, detail the knowledge gaps and link members to the most up-to-date materials from the Centers for Disease Control and Prevention, the World Health Organization, research experts and others. Where the CDC gives inadequate guidance, the AFL-CIO will follow the precautionary principle to best protect workers' and the public's health.
Keeping America's Promise to Retired Coal Miners and Their Families: For the next 65 years, miners accepted less in wage increases and pensions so that more money could be dedicated to their health care in retirement. They knew they would be sicker than the average senior citizen, with more nagging injuries and a greater risk of black lung or some other cardiopulmonary disease. They wanted to make sure they had a measure of comfort in their old age.
Flint Crisis Demonstrates Need to Invest in America's Infrastructure: The poisoning of Flint residents isn't some out-of-the-blue occurrence. It's a consequence of a governing philosophy that puts austerity first and people last. It's the result of letting our infrastructure crumble. It's a symptom of an economic ideology that regards public services as costly and unnecessary, as though a clean, healthy and safe community isn't the essential right of every citizen.
The Policy Choices We Make Now Will Help Determine the Future of Work: We must harness technology to grow the economic pie, of course, but this alone is not enough. We also must strengthen the individual and collective bargaining power of working people so we can claim a bigger share of the wealth we help create.
The Crisis of U.S. Manufacturing in the Age of a Global Race to the Bottom: In a global economy driven by a race to the bottom in wages, industrial America is under attack. Our trading partners, ranging from China and Russia to South Korea and Brazil, desperate to prop up their exports in the face of weak global demand, are violating trade agreements and trade laws. The result is the decimation of manufacturing in the United States.
The Senate Should Do Its Job on Federal Judicial Appointments: The comments of Republican leaders and presidential candidates following the death of Supreme Court Justice Antonin Scalia—suggesting that the Senate should ignore its constitutional obligation and refuse to act on President Barack Obama's nominee to fill this vacancy—are outrageous.
Working People Demand a Ban on Government Service Golden Parachutes for Wall Street Executives: Government regulators should serve the public interest, not the moneyed interests of Wall Street. But in recent years, it has become common for Wall Street banks to provide lucrative financial incentives for their senior executives to enter into government service. This controversial practice promotes a revolving door between government agencies and Wall Street that undermines the effective regulation of our financial system.
The Workplace Action for a Growing Economy (WAGE) Act—an Important First Step in Restoring Workers' Right to Organize: The Workplace Action for a Growing Economy (WAGE) Act, introduced by Rep. Bobby Scott (D-Va.) and Sen. Patty Murray (D-Wash.), would strengthen protections for working people engaged in collective action with co-workers in a number of important ways.
Volkswagen: To regain the trust of its stakeholders, Volkswagen must make corporate social responsibility more than just a slogan and a public relations strategy. It must recognize that emissions controls are meant to limit the social costs of air pollution, and that collective bargaining helps create and sustain a productive and secure workforce. The 12.5 million women and men of the AFL-CIO call on Volkswagen to turn a new page, fulfill its promises and sit down with UAW Local 42 to negotiate a collective bargaining agreement.
The 2016 Democracy Spring, Awakening and Congress of Conscience: Millions of working people are standing together for voting rights and rejecting corporate billionaires' attempts to silence the majority by buying elections and politicians.