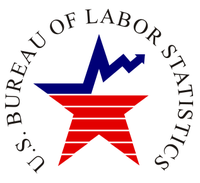 The U.S. economy added 151,000 jobs in January and unemployment was 4.9%, slightly less than December's 5%, according to figures released this morning by the U.S. Bureau of Labor Statistics. This continues the record string of months with job growth.
In response to the January jobs numbers, AFL-CIO chief economist William Spriggs said:
Today's employment figures underscore a concern that the labor market remains positive but fragile. Most notably, the headwinds of worsening balance of trade shown in job losses in manufacturing for machinery and non-automobile transportation equipment. Policymakers should be focused on making sure our economy does not follow in the footsteps of the major Asian economies toward a serious slowdown. This means the Federal Reserve was premature to change its policy stance toward concentrating on inflation. The first priority must be to support the continued recovery of the labor market.
Last month's biggest job gains were in retail trade (58,000), food services and drinking places (47,000), health care (37,000) and manufacturing (29,000). According to BLS, other major industries, including mining, private educational services, and transportation and warehousing, saw declines.
Among the major worker groups, the unemployment rate for adult men (4.5%) and whites (4.3%) declined. The rates for adult women (4.5%), teenagers (16.0%), blacks (8.8%), Asians (3.7%) and Latinos (5.9%) showed little change.
The number of long-term unemployed (those jobless for 27 weeks or more) was essentially unchanged at 2.1 million in January and accounted for 26.9% of the unemployed.