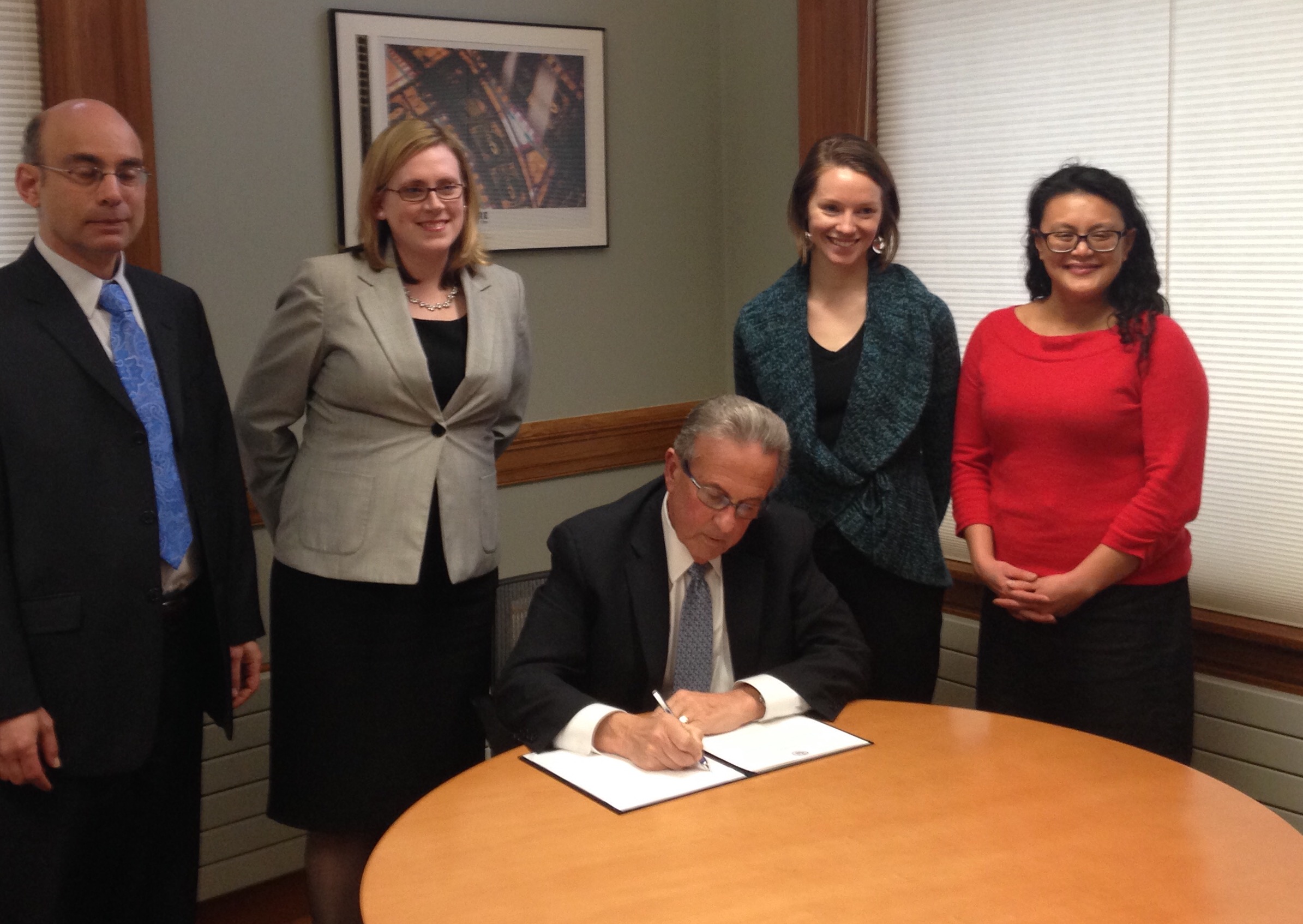 This week, workers in Cambridge, Massachusetts, gained new protections for making sure they are paid fairly and on time. On March 14, city manager Richard Rossi signed an executive order establishing certification requirements for vendors bidding on city contracts. The measure seeks to prevent wage theft, which is the improper withholding of payment from employees and the failure to pay employees according to required schedules. Wage theft most often involves employers paying less than the minimum, contracted or prevailing wage, not paying for all hours worked, or not paying overtime for hours exceeding 40 per week. But wage theft can take many forms—employers may never send the final paycheck or may misclassify workers as independent contractors.
"This executive order is a clear indication of Cambridge's continuing commitment to wage justice," Rossi said. "The provisions put into effect today provide the city the protections that are needed to ensure that we are dealing with quality contractors. We have created a simple and fair process for both the city and for our contractors."
Under the executive order, vendors bidding on city contracts will be required to certify their compliance with federal and state wage law with the city, and if the vendors have previous violations, they are required to disclose them and provide a wage bond for the duration of the contract. These measures strengthen the city's ability to hire vendors that treat their employees fairly.
The Greater Boston Labor Council and Community Labor United worked with city leaders to bring this issue forward: "Cambridge is taking great leadership for workers' rights," said Darlene Lombos, CLU executive director and vice president of the Greater Boston Labor Council. "By taking this action, the city of Cambridge is sending a clear message to all employers: Wage theft in Cambridge will not be tolerated. We applaud the leaders of this city for doing what is right for workers."
Rich Rogers, executive secretary-treasurer of the Greater Boston Labor Council, expanded: "Our intention is to promote wage theft protections in municipalities throughout our 24 community jurisdiction and to continue to fight with the Massachusetts AFL-CIO, our affiliated unions and workers centers for statewide legislation that protects against the epidemic of employers shortchanging their workers."
The executive order also prohibits city departments from contracting with debarred vendors for the period of their debarment. This will help to ensure that city resources are not used to support those vendors debarred for wage law violations.
Community Labor United and the Greater Boston Labor Council are waging a broader campaign to address the effects of subcontracting on our economy. Labor law needs to be updated to reflect the increased use of subcontracting to ensure that workers are protected. Community Labor United and its partners have filed state legislation in Massachusetts to prevent wage theft and promote employer accountability, specifically by updating the law and building more worker protections into subcontracted work. While this legislation is pending, cities and towns like Cambridge are taking leadership to prevent wage theft in our communities.