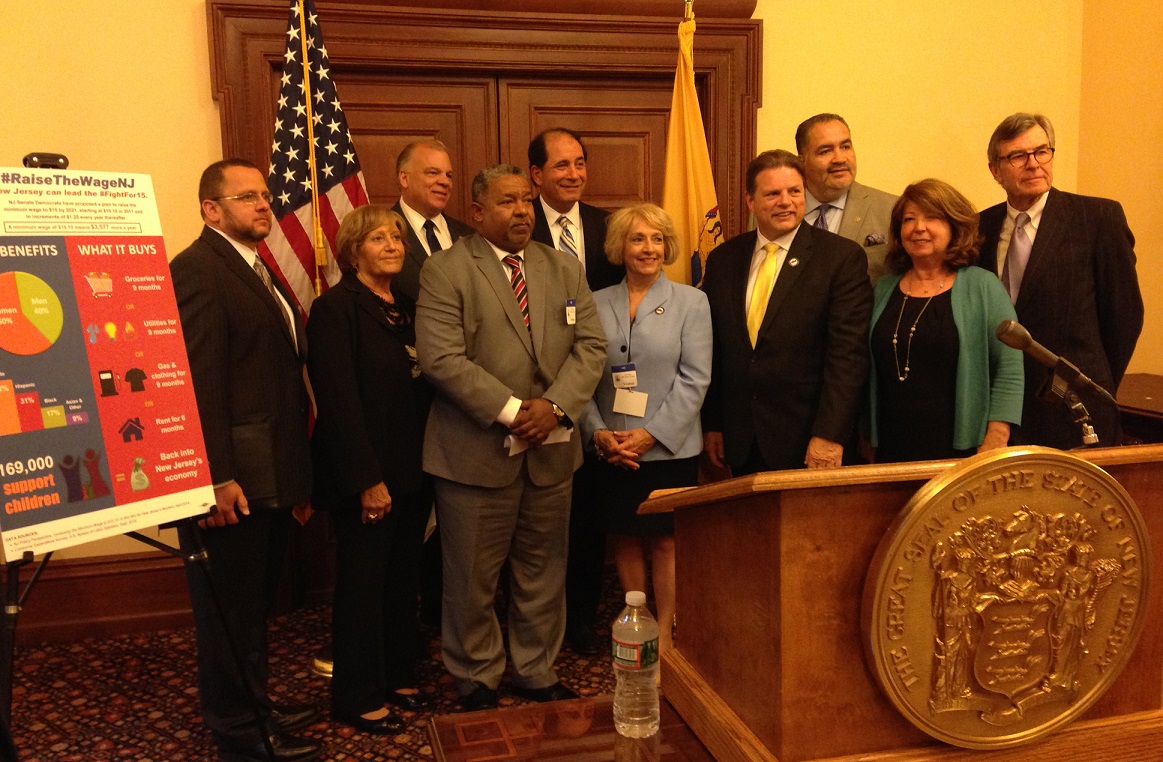 The release of a $15 minimum wage bill from New Jersey's Senate Labor Committee is being hailed by the New Jersey State AFL-CIO and other advocates as a powerful step toward lifting an estimated one million New Jersey residents out of poverty.
The bill cleared the committee in a party line vote on Monday, along with a measure that would extend unemployment benefits to workers during a strike. The New Jersey State AFL-CIO officers testified on behalf of both measures.
New Jersey State AFL-CIO Secretary-Treasurer Laurel Brennan also voiced the organization's strong support for raising the minimum wage at an afternoon press conference hosted by New Jersey's Senate president.
"Our economy doesn't work when work doesn't pay," Brennan said. "We need policies that address the poverty crisis that we're experiencing here in New Jersey, and we must ensure that the society we live in dignifies all work."
Charles Hall Jr., chairman of coalition partner Working Families United for New Jersey, also spoke. "What we're asking for is not going to make anybody rich—it's just going to make their lives a little easier in a very, very, very expensive state."
Affiliated unions and community partners packed the hearing room to show their support for both bills. Officers with the New Jersey State AFL-CIO appreciate their supportive testimony and attendance at the hearing.
New Jersey is one of the highest cost-of-living states in the nation. This proposal would gradually raise the wage to $15 per hour, starting with an increase from the current $8.38/hour to $10.10/hour, with annual raises thereafter.
The New Jersey State AFL-CIO and Working Families United for New Jersey believe it's time to provide real relief to working families. A $15 phased-in minimum wage is a necessary measure that gives workers a fighting chance to make ends meet. Similarly, providing unemployment benefits during a strike or labor dispute is a needed safety net for workers, like those currently on strike against Verizon.