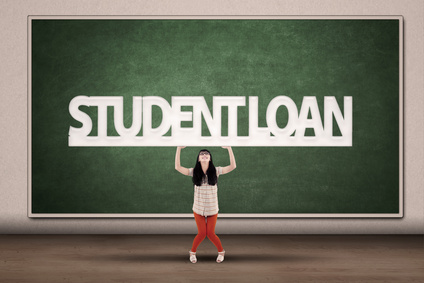 The AFL-CIO demanded today that student loan debt servicer Navient disclose its corporate spending on lobbying activity. The labor federation delivered a proposal during Navient's annual shareholder meeting calling on the company to disclose all of its lobbying efforts and expenditures.
Navient, the student loan servicing company that was spun off from Sallie Mae, has been subject to past scrutiny by government regulators for its lack of compliance with student loan rules. The company funds lobbying activities that touch elected officials at the federal and local level but has refused to disclose how much money it spent on such efforts.
"Too many working people have been saddled with an intimidating amount of student loans that prevent them from achieving economic security," said AFL-CIO Secretary-Treasurer Liz Shuler. "Navient needs to be completely transparent about its lobbying activities on the rules that protect student borrowers."
The proposal delivery comes on the same day that the AFL-CIO concludes its second annual Borrowers Hotline. The hotline, which is run in conjunction with Student Debt Crisis and received hundreds of calls over the course of its three-day run, provides a toll-free way for current and former students to dial-in and get information about their rights and information about applying for government programs.
To learn more about Navient's lobbying practices, click here.