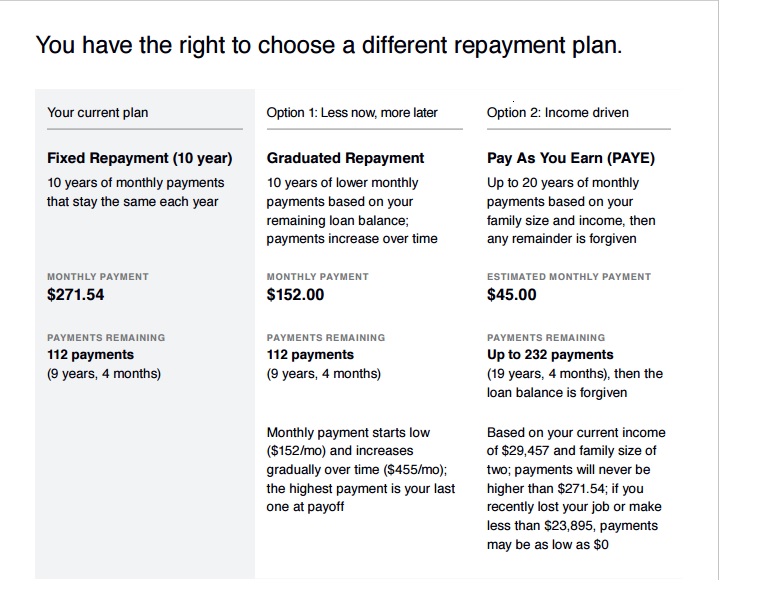 You might be able to drastically lower your student loan payments to as little as $0 a month.
No, really.
Most federal student loan borrowers can qualify for repayment programs based on income. And these plans come with forgiveness of the remaining balance after 10-25 years! Yet most borrowers don't even know these programs exist, or they're horribly confused about their eligibility to participate.
Shouldn't your student loan servicer tell you this? Shouldn't they be helping you better manage your student debt?
A new tool proposed by the Consumer Financial Protection Bureau would do just that. The Payback Playbook is designed to give borrowers an idea of their options and help keep them current on their student loans.
What information would you want from your servicer? How can they help you best understand your loans and options?
Weigh in here. Help other borrowers get the information they need.
Last week, the AFL-CIO joined Student Debt Crisis, Joshua Cohen (The Student Loan Lawyer) and consumer rights attorney Jay Fleischman for The Borrowers Hotline as part of our effort to help borrowers deal with their student loans. Now you can join that effort by helping the CFPB develop the best tool possible.