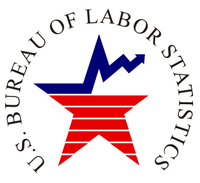 The U.S. economy added 160,000 jobs in April and unemployment was 5.0%, unchanged from March, according to figures released this morning by the U.S. Bureau of Labor Statistics. This continues the record string of months with job growth.
In response to the March jobs numbers, AFL-CIO Chief Economist William Spriggs said the following:
The jobs numbers reflect the slower growth of the last two quarters for GDP growth. They show continued weakness in exports and basic materials from the global slowdown in growth. And, this is further reflected in weakness in transportation, especially the rail sector. Consequently, wage growth continues to be modest, barely above 2%. Since workers who were reported not in the labor force continue to show greater movement into jobs, than into unemployment lines; the 5% unemployment rate that excludes them from consideration is an understatement of the slack remaining in the labor force.
Spriggs also tweeted about the jobs report:
Broadest measure of unemployment, including marginally attached, discouraged and involuntary part-time edges down to 9.7% @AFLCIO

— William E. Spriggs (@WSpriggs) May 6, 2016
Again, those not in the labor force were more likely to flow into jobs than unemployment, 2.3 times more likely https://t.co/BTP11iGNsp

— William E. Spriggs (@WSpriggs) May 6, 2016
Construction continued to show job gains up 8,200 for buildings and heavy construction, but down for residential construction @AFLCIO

— William E. Spriggs (@WSpriggs) May 6, 2016
Problems with China dumping steel, continue to show in pressures on primary metals--down 1,100 @USWBlogger @AFLCIO @CDrakeFairTrade

— William E. Spriggs (@WSpriggs) May 6, 2016
Oil price decline continues to be a drag on mining and oil extraction, down 7,100 @USWBlogger @AFLCIO

— William E. Spriggs (@WSpriggs) May 6, 2016
5.4% of women still holding down two jobs to make ends meet #RaiseTheWage #FightFor15 @IWPResearch @AFLCIO #PayEquity

— William E. Spriggs (@WSpriggs) May 6, 2016
Last month's biggest job gains were in professional and business services (65,000), health care employment (44,000) and financial activities (20,000). The mining industry saw losses. According to BLS, other major industries, including construction, manufacturing, wholesale trade, retail trade, transportation and warehousing, information, leisure and hospitality, and government, showed little or no change over the month.
Among the major worker groups, the unemployment rate for Hispanics increased to 6.1% in April, while the rates for adult men (4.6%), adult women
(4.5%), teenagers (16%), whites (4.3%), blacks (8.8%) and Asians (3.8%) showed little or no change.
The number of long-term unemployed (those jobless for 27 weeks or more) declined to 2.1 million in April and accounted for 25.7% of the unemployed.