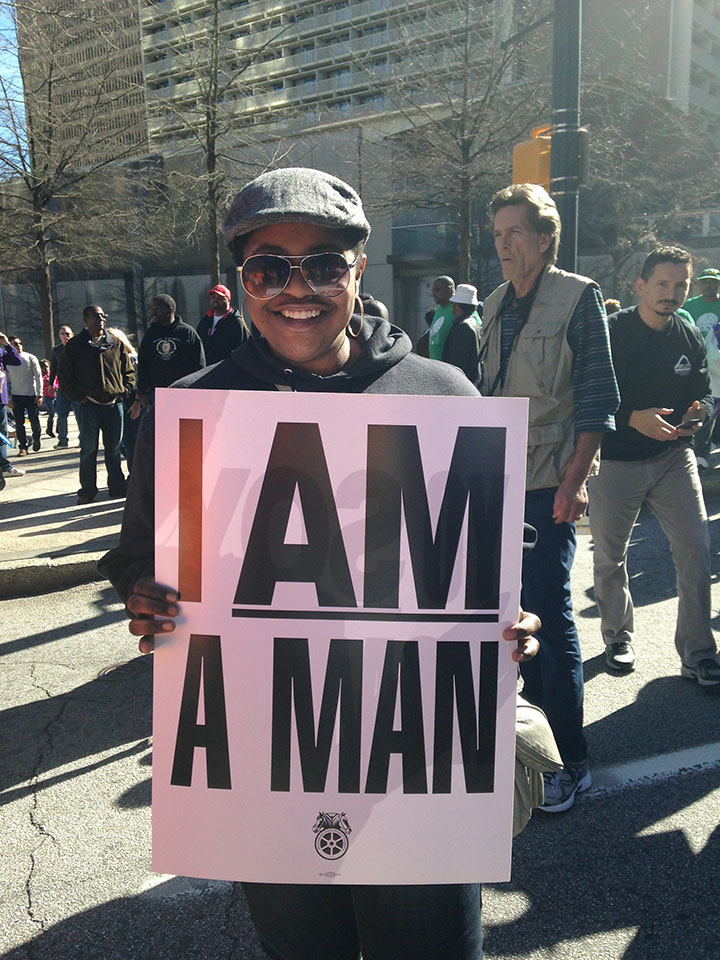 This month has hit me hard with news that not once, but twice, black lives were lost at the hands of police officers. And then even more violence unfolded in Dallas and Baton Rouge, La. While the locations of these most recent events are far from Boston, where I live and work, they have hurt me so deeply I feel I must respond.
The time for "political correctness," for fear of speaking out, for avoiding the conversation about what is happening in our country has ended. Silence is no longer an option when we are confronted by racist violence. Dr. Martin Luther King Jr. once said, "In the End, we will remember not the words of our enemies, but the silence of our friends." We as the labor movement cannot remain silent any longer because silence has equaled consent for too long in this country and has allowed the cycle of violence to continue.
I applaud the statements of our national leaders about these recent events. I was particularly moved that AFL-CIO President Richard Trumka proclaimed, "Labor cannot and will not sit on the sidelines when it comes to racial justice."
The challenge is in translating this strong commitment to our workplaces and our communities across the country. The AFL-CIO's Labor Commission on Racial and Economic Justice came to Boston just a few months ago, and I participated in a conversation with local labor leaders about how we can, together, address racism. This was an important step, and I am eager to press on together to confront racism wherever we see it, whether in our movement or in our streets.
If we are truly brothers and sisters as we say we are, then take these words from your sister as a rallying cry and stand shoulder to shoulder with me as we actively work toward changing the way we view each other, changing our justice system and ending all systems of oppression in our country. Listen to what black union members have to say about what is happening in our country and in our unions. Support black leadership in our movement. Join me in the streets when we march for racial justice.
Not everyone reading this will agree with me that the labor movement must take on racism loudly and persistently wherever we see it. As a leader of a young worker group, I feel it is part of my charge to push the labor movement to change and be relevant to the next generation, even if that change can feel uncomfortable. Right now my heart hurts and is heavy, and I am asking you to stand with me, even if it feels uncomfortable. Together, we must show our country and the world which side our movement is on. Will you stand with me in letting the world know that Black Lives Matter to the labor movement?
Nancy Luc is the chair of the Greater Boston Labor Council Futures Committee.