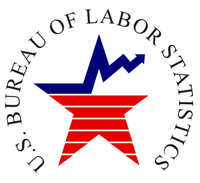 The U.S. economy added 287,000 jobs in June and unemployment rose slightly to 4.9%, up from 4.7% in May, according to figures released this morning by the U.S. Bureau of Labor Statistics.
In response to the May jobs numbers, AFL-CIO Chief Economist William Spriggs said:
The good news is that the job market has continued its record monthly string of growth. But, modest wage growth over the year, and the continued headwinds for U.S. manufacturing from global uncertainties and global slower growth mean the Federal Reserve should continue its policy of holding off interest rate hikes.
Spriggs also tweeted the following:
Unemployment rate rises from slight increase in labor force particiption @aflcio

— William E. Spriggs (@WSpriggs) July 8, 2016
Wages were up by 2 cents, much slower than in May, modest wage gains mutes exuberance on job growth @AFLCIO

— William E. Spriggs (@WSpriggs) July 8, 2016
Broadest measure of unemployment including marginally attached and involuntary part-time edges down to 9.6 from 9.7 @AFLCIO

— William E. Spriggs (@WSpriggs) July 8, 2016
Durable manufacturing up 3,000 with weakness continuing in traded goods area from international headwinds @AFLCIO @IAM @USWBlogger

— William E. Spriggs (@WSpriggs) July 8, 2016
Those not in the labor force much more likely jump into a job 4.267K than line up unemployed 2.065K @AFLCIO @NelpNews

— William E. Spriggs (@WSpriggs) July 8, 2016
Last month's biggest job gains were in leisure and hospitality (59,000), health care and social assistance (58,000), information (44,000), professional and business services (38,000), retail trade (30,000) and financial activities (16,000). The mining industry continued to see losses. Employment in other major industries, including construction, manufacturing, wholesale trade, transportation and warehousing, and government, showed little or no change in June.
Among the major worker groups, the unemployment rates for adult women (4.5%) and whites (4.4%) rose in June. The rates for teenagers (16.0%), blacks (8.6%), Hispanics (5.8%), adult men (4.5%) and Asians (3.5%) showed little or no change.
The number of long-term unemployed (those jobless for 27 weeks or more) rose slightly to 2.0 million in June and accounted for 25.8% of the unemployed.