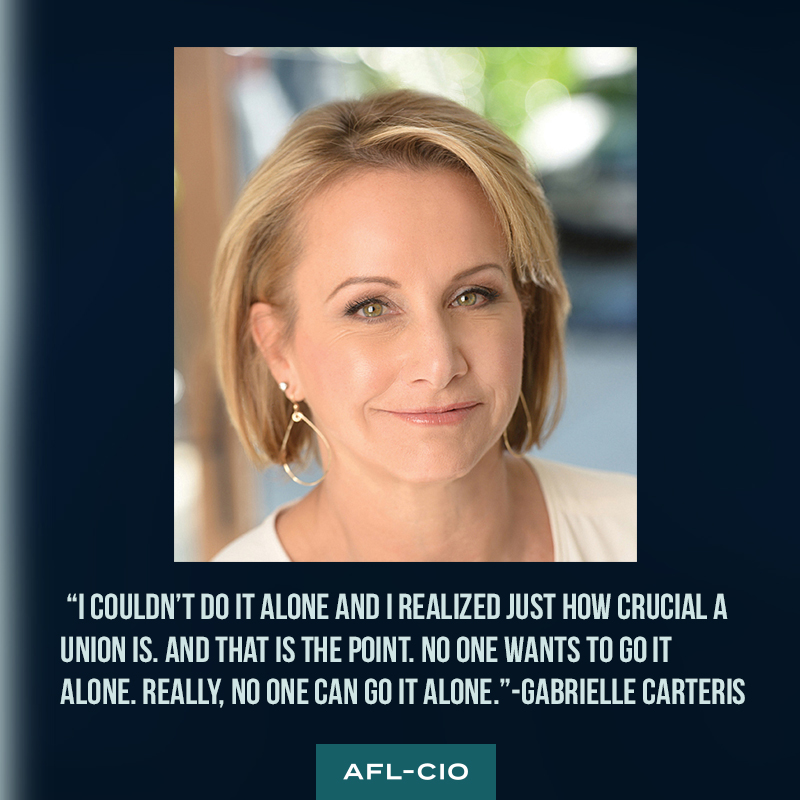 We all come to unionism and activism in our own way. I came to it through an injury—fate is funny that way.
I was fortunate to have been on "Beverly Hills, 90210" because it allowed me to move forward with my own talk show and then go on to other movie and television jobs. It's been an amazing experience. And I loved being on a hit show—who wouldn't? But, then….
Nine years ago I was shooting a film in Canada and was injured in a fight scene. In a moment, my life changed. Thank God for my union—as I took several years to get better, I was fortunate to have a residual stream coming in from previous work—that residual stream had been established through the past negotiations of our unions and its leaders.
I had health coverage and support from my unions as I went through the legal process. I couldn't do it alone, and I realized just how crucial a union is. And that is the point. No one wants to go it alone. Really, no one can go it alone.
I was called to union service. Every moment I spend working for SAG-AFTRA members feels more valuable than the last. Every union contract negotiation is more crucial than the last. We cement today to build tomorrow.
Like every union, SAG-AFTRA needs members willing to stand up and take on the hard work of moving us forward. Very few of the 160,000 actors, broadcasters and recording artists we represent have top-talent bargaining power—and the ones who do didn't start at the top.
Now, we have a few George Clooneys in our ranks—the top of the top who as they became more established built their personal bargaining power.
Still, even our most recognizable members like Mr. Clooney usually start with our contracts and grow their careers. They know it begins with minimum standards. And that as their careers ebb and flow, the union is always here for them. The union represents every member, but it's the folks who don't have top bargaining power that really need us. That is the real truth.
All of our members know they can count on fair minimum compensation, safe working conditions, claims support and a strong presence to support and defend them in their dealings with employers.
So, in the most precise sense, I'm active in my union because I want to serve the membership and give back.
Gabrielle Carteris is the president of SAG-AFTRA and a new member of the AFL-CIO Executive Council.
Note: The AFL-CIO Blog will no longer feature a comment section. Please join us on our Facebook page.