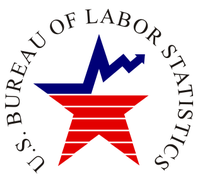 The U.S. economy added 255,000 jobs in July and unemployment was unchanged at 4.9%, according to figures released this morning by the U.S. Bureau of Labor Statistics.
In response to the July jobs numbers, AFL-CIO Chief Economist William Spriggs said:
This month continues the steady climb back of the labor market, extending the record string of straight months of job growth. But we still see wage growth that is too modest. The head winds of slower global growth is making manufacturing employment lack luster, and the stall in wage growth is hurting a full recovery in homeownership and the demand for residential construction. So the Federal Reserve has no room to raise interest rates and slow down housing recovery or risk a rising dollar hampering the competitiveness of U.S. manufacturing.
Spriggs also tweeted the following:
Payroll revised up for May to +24,000 from +11,000 and June revised upward as well @AFLCIO #BLSdata #jobsreport

— William E. Spriggs (@WSpriggs) August 5, 2016
Wages show improvement, but 2.6% nominal wage growth over the year is still modest far a tight labor market @AFLCIO pic.twitter.com/9jN77ypunb

— William E. Spriggs (@WSpriggs) August 5, 2016
Minimum wage increases continue to kick in and employment in food services go up +21,200 in July @AFLCIO #FightFor15 #BLSdata #jobsreport

— William E. Spriggs (@WSpriggs) August 5, 2016
After long climb up, the number of missing workers is going in right direction, just too high https://t.co/650q3frnoj

— William E. Spriggs (@WSpriggs) August 5, 2016
Last month's biggest job gains were in professional and business services (70,000), leisure and hospitality (45,000), health care employment (43,000), government employment (38,000) and financial activities (18,000). The mining industry continued to see losses. Employment in other major industries, including construction, manufacturing, wholesale trade, retail trade and information, showed little or no change over the month.
Among the major worker groups, unemployment rates in July were little changed for adult men (4.6%), adult women (4.3%), teenagers (15.6%), whites (4.3%), blacks (8.4%), Asians (3.8%) and Hispanics (5.4%).
The number of long-term unemployed (those jobless for 27 weeks or more) was essentially unchanged in July and accounted for 26.6% of the unemployed.