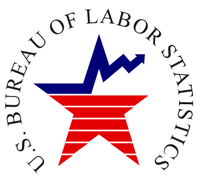 The U.S. economy added 151,000 jobs in August and unemployment was unchanged at 4.9%, according to figures released this morning by the U.S. Bureau of Labor Statistics.
In response to the August jobs numbers, AFL-CIO Chief Economist William Spriggs said:
There are some troubling signs in this month's report, including the lack of growth in manufacturing and construction jobs and unacceptably slow wage growth. The economic recovery is not finding its way to working people and that has to change. We are committed to a raising wages agenda, and we will fight tirelessly to elect candidates who support policies that pay family-sustaining wages and lead to economic stability.
Last month's biggest job gains were in food services and drinking places (34,000), social assistance (22,000), professional and technical services (20,000), financial activities (15,000) and health care (14,000). The mining industry continued to see losses. Employment in other major industries, including construction, manufacturing, wholesale trade, retail trade, temporary help services, transportation and warehousing, and government, showed little or no change over the month.
Among the major worker groups, unemployment rates in August were little changed for adult men (4.5%), adult women (4.5%), teenagers (15.7%), whites (4.4%), blacks (8.1%), Asians (4.2%) and Hispanics (5.6%).
The number of long-term unemployed (those jobless for 27 weeks or more) was essentially unchanged in August and accounted for 26.1% of the unemployed.