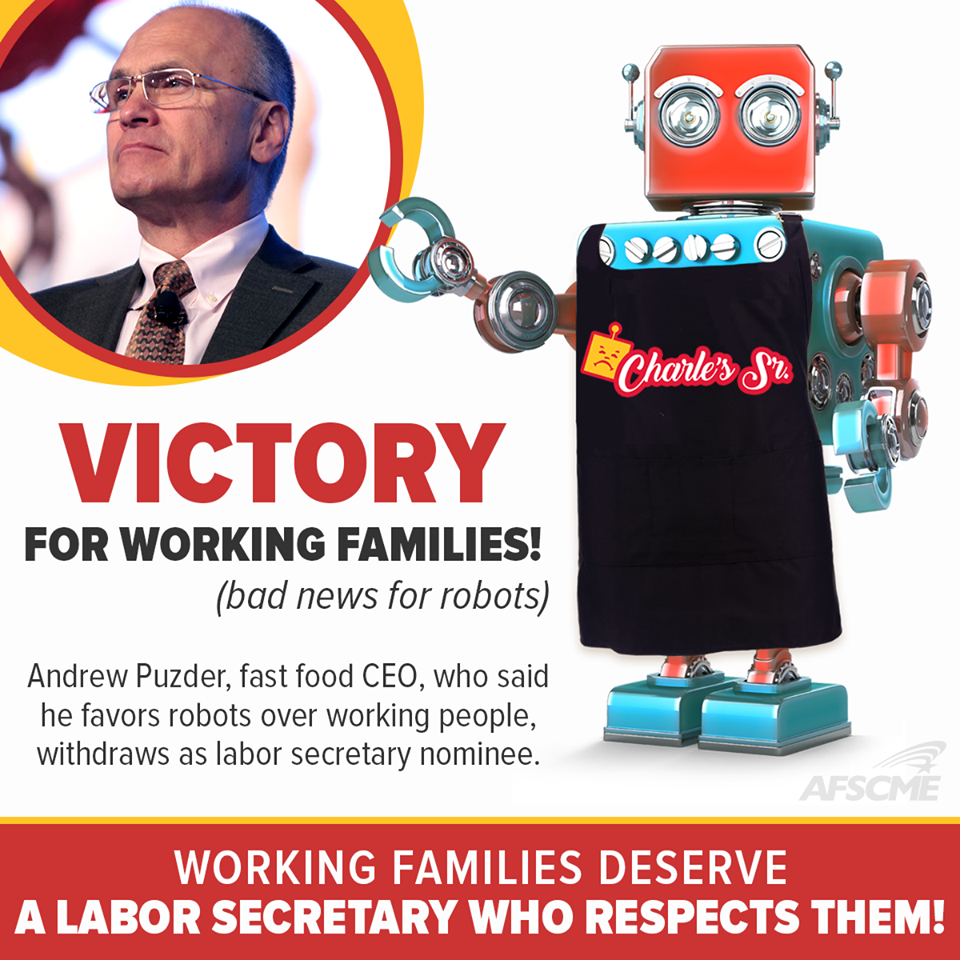 AFL-CIO President Richard Trumka responded to the news of Andrew Puzder withdrawing as the labor secretary nominee:
The withdrawal of Andrew Puzder's nomination is great news for everyone who wants an America where wages rise, benefits are strong and unions are growing. It's a reminder of the collective power of working people and a clear message to President Trump that it's time to change course completely, not double down.
Working people rejected Puzder because he routinely violated labor law, disrespected workers, opposed a living wage and used his position of authority to enrich himself at the expense of working people. We rallied in towns and cities across the country, flooded Senate offices with calls and e-mails, and highlighted Puzder's terrible track record. The American people want a Labor Secretary who will hold employers accountable for paying a fair wage and providing a safe workplace while ensuring our right to a voice on the job. President Trump made a lot of promises on the campaign trail about supporting working people. It's time to start turning those promises into action.