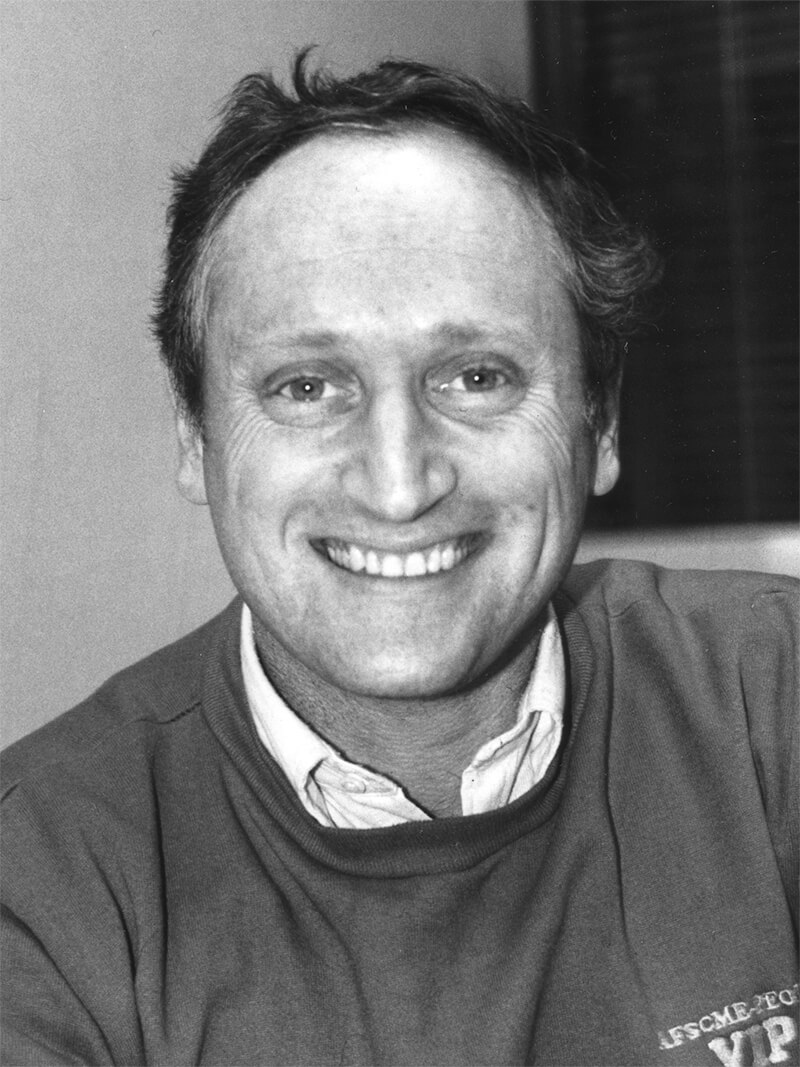 Paul Booth, a longtime union organizer and leading antiwar activist, died this week from chronic lymphocytic leukemia at the age of 74.
AFL-CIO President Richard Trumka issued the following statement: 
I offer my deepest condolences to Heather and the entire Booth family. Everyone who had the privilege of knowing and working with Paul is grieving today. Paul was a good friend and a lifelong activist for working people. From college campuses to Chicago union halls to AFSCME headquarters, he gave every minute and ounce of sweat he had to the cause of social justice. Now, more than ever, we must continue that important work. As he recently urged, 'Let us all be missionaries—missionaries for solidarity, for organizing, for growing our unions and for the fights for justice.'
AFSCME President Lee Saunders also spoke about Booth: "Paul was an organizer's organizer, a man of great generosity and integrity, a friend and mentor to so many people in AFSCME, the labor movement and the progressive community." AFSCME's website paid further tribute to Booth:
But résumé items don't capture everything he brought and meant to AFSCME. His leadership helped the union grow and thrive, becoming more diverse and dynamic. He was a gifted organizer. He combined passionate idealism with strategic smarts. He spent every day fighting for the right of public service workers to have dignity, security and a better life....

Paul was also a man of generosity, decency and integrity, who believed in paying it forward—in grooming the next generation of activists. He has been a mentor and teacher to so many in AFSCME and beyond.

Paul is survived by his wife, Heather Booth, a powerhouse of her own in the progressive movement. They met at an anti-war sit-in more than 50 years ago, and Paul proposed just a few days later. Paul and Heather have two sons, Gene and Dan, and five grandchildren. 

Paul Booth leaves behind a loving family, legions of friends and admirers, and a towering, inspiring legacy.
Here is video of Booth speaking at the Democratic National Convention in 2016: