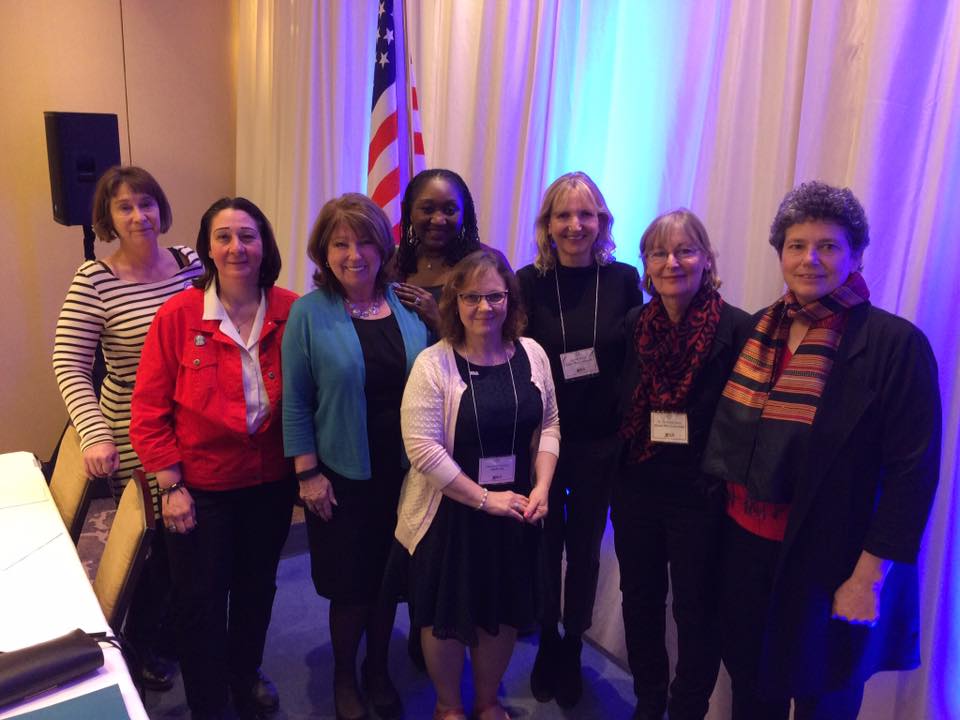 The 15th annual Women in Leadership Development (WILD) Conference in New Jersey brought together more than 300 union sisters from all sectors of organized labor, demonstrating the strength of our sisterhood and labor unity. From March 2–3, 2018, participants joined in discussions critical to ensuring respect, dignity and safety at the workplace. Of course, WILD wouldn't be complete without providing the latest insights into building leadership skills and applying those strategies and tools to strengthen our collective voice.
The atmosphere of unity and sisterhood was remarkable as both first-time and longtime WILD sisters joined together to listen, learn and lead in the fight to strengthen our labor movement and nation. Our conference was honored to welcome a distinguished panel of speakers, along with the extraordinarily talented SCREAM (Students Challenging Realities and Educating Against Myths) Theater student troupe at Rutgers University, for an interactive performance, challenging realities and educating against myths pertaining to workplace safety.
On Friday evening, Queen Mary University of London professors Gill Kirton and Geraldine Healy, accomplished educators and researchers in the fields of women, work, leadership and public policy, shared reflections on women's labor leadership in a post-Trump, post-Brexit world. They also reflected on experiences from the 2009 U.S.-U.K. exchange.
On Saturday, participants were treated to a thought-provoking discussion and performance by the SCREAM Theater student troupe, facilitated by Ruth Anne Koenick and Brady Root. Koenick is a part-time lecturer at the Rutgers School of Social Work, who has worked in the field of anti-violence against women and children for more than 45 years and is the founder and past director of the Rutgers Office for Violence Prevention and Victim Assistance (VPVA). Root is the Prevention Education coordinator for VPVA, as well as a part-time lecturer at Rutgers for courses on public speaking, special topics in bystander intervention and human ecology.
New Jersey State AFL-CIO Secretary-Treasurer Laurel Brennan said that "WILD brings a multifaceted approach to leadership development, through interactive education, mentorship and enduring networks of solidarity, and every year we are proud to add new layers to this foundation that reflect our changing culture and political environment."
The New Jersey State AFL-CIO is the only state federation in the nation to host an annual women's leadership conference. We thank our WILD sisters and sponsors for their many years of support, enabling our state to champion a diverse, strong and durable union movement.