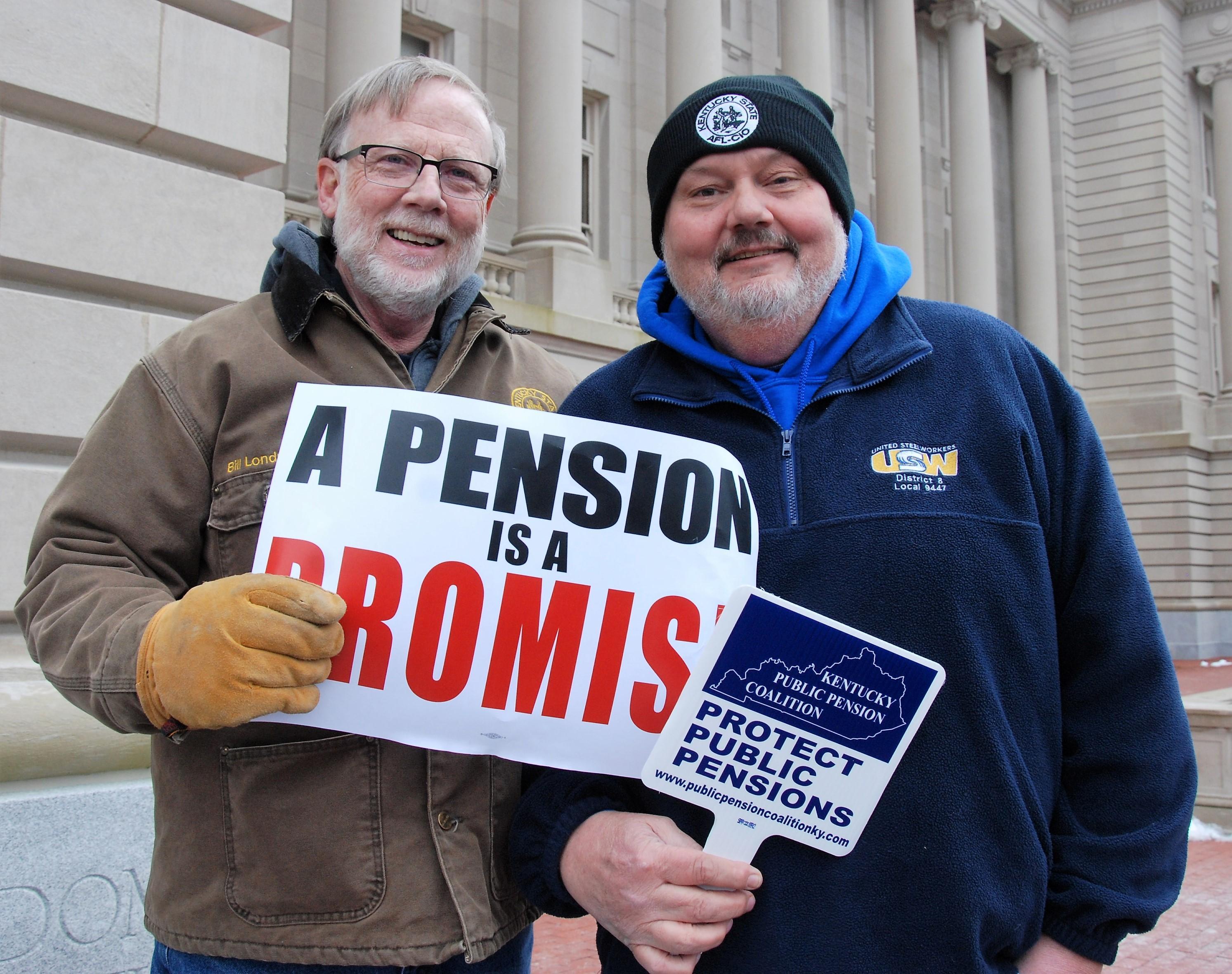 If candidate endorsements were like baseball batting averages, the Kentucky State AFL-CIO would be leading the big leagues and heading for the Hall of Fame.
Ten House candidates endorsed by the state COPE (Committee on Political Education) Committee won and five lost in Tuesday's primary. We were one-for-two in the Senate. That's .647, or .283 better than Boston Red Sox slugger Mookie Betts, tops in the majors this season so far.
"Unfortunately, union candidates Al Cunningham, Eldon Renaud and Richard Becker were not successful, but James DeWeese won his primary," said Bill Londrigan, state AFL-CIO president.
Added Londrigan: "Perhaps the biggest upset was in House District 71—Rockcastle, Garrard and part of Madison counties—where organized labor partnered with the [Fraternal Order of Police] (FOP) and [Kentucky Education Association] (KEA) to defeat Republican Majority Floor Leader Jonathan Shell with Republican teacher Travis Brenda."
Brenda's surprise win made the national news. Click here to see MSNBC's Rachel Maddow report Brenda's victory over Shell, a Mitch McConnell favorite and a rising star in the GOP.
Brenda is a math teacher at Rockcastle County High School who had never run for office. He took Shell to task over his support for the GOP's pension-gutting bill.
Shell is also one of the most anti-labor lawmakers in Frankfort. In the 2017 session, he voted for the GOP's two big union-busting bills: "right to work" and prevailing wage repeal.
In answering a state AFL-CIO candidate questionnaire, Brenda pledged to support efforts to repeal right to work and reinstate prevailing wage. "I do not agree with the Legislative leadership in how they have promoted the agenda of the [Kentucky Chamber], Koch brothers, ALEC, etc.," he wrote in the comments section.
Cunningham, Renaud and Becker lost to educators, leading Liles Taylor, state AFL-CIO political coordinator, to dub 2018 "the year of the teacher."
Added Taylor: "I hate it that more of our candidates didn't win, but if it means that teachers are that doggone powerful, then we've got some serious momentum going in the fall."
The KEA and state AFL-CIO have long been allies. Both groups almost always endorse the same candidates.
Cunningham, of Benton, retired in 2016 as business representative for Painters and Allied Trades District 91. He lost to Linda Story Edwards, also of Benton, in a three-way race in the House District 6 Democratic primary.
On the stump, Edwards, a retired teacher, pledged that she'd work to repeal right to work and restore the prevailing wage.
Becker, an SEIU/NCFO organizer, lost to Dr. Lisa Willner, Jefferson County Board of Education vice chair and a part-time professor at Bellarmine University, in a three-way Louisville 35th District Democratic contest. Dr. Patti Minter, a history professor at Western Kentucky University, outlasted three other Democrats, including Renaud, in the 20th District primary. Renaud is a retired president of UAW Local 2164.
Willner and Minter are in labor's corner.
Willner's website says the candidate "strongly opposes 'Right to Work for Less,' and the cynical Republican war on working families" and pledges that she "will be a voice and stand up for working families whenever there are efforts to roll back worker protections."
According to the website, "she strongly supports prevailing wage because it helps working families receive fair wages. Lisa will support legislation for prevailing wage. Lisa will work to reverse the right to work (for less) legislation that extremist Republicans jammed through in the 2017 session."
Minter says she opposes "so-called 'right to work,' because it is the right to work for less money."
Added Minter, one of nine Emerge Kentucky grads who won primary races: "I am on record in the Bowling Green Daily News stating that in my professional opinion—I am a legal historian who teaches at Western Kentucky University—the local county 'right to work' ordinances which passed in Warren County and other places violate the federal Fair Labor Standards Act (FLSA). I would oppose any 'right to work' legislation as the representative of the 20th House District."
Minter also supports the prevailing wage. "It should be reinstated in Kentucky," she said.
In House District 50, DeWeese, a Bardstown resident and UPS ground agent with Louisville-based Teamsters Local 89, beat a fellow Democrat. DeWeese will face Rep. Chad McCoy, R-Bardstown, in a rematch from 2016.
Meanwhile, the teacher winning streak continued in the First Congressional District Democratic primary. Dr. Paul Walker, a Murray State University English professor, bested Alonzo Pennington, a singer-songwriter-hunting guide from Princeton.
Both candidates courted union support. Both are anti-"right to work" and pro-prevailing wage.
Anyway, Taylor also sees teachers and organized labor making common cause. Dozens of union members joined the historic protests by teachers and other public employees in Frankfort.
Londrigan and state AFL-CIO Secretary-Treasurer Jeff Wiggins joined the throngs at the capital who rallied against the pension bill.
"The teachers said 'thug' meant 'teachers helping union guys," Wiggins told the crowd at a public education rally in Paducah last Saturday.
"We loved it," added Wiggins, who is from Reidland, a Paducah suburb. "Every Thursday morning before the legislature went into session, I went down and held up signs with the teachers because they support us, too."
This post originally appeared at the Kentucky State AFL-CIO.