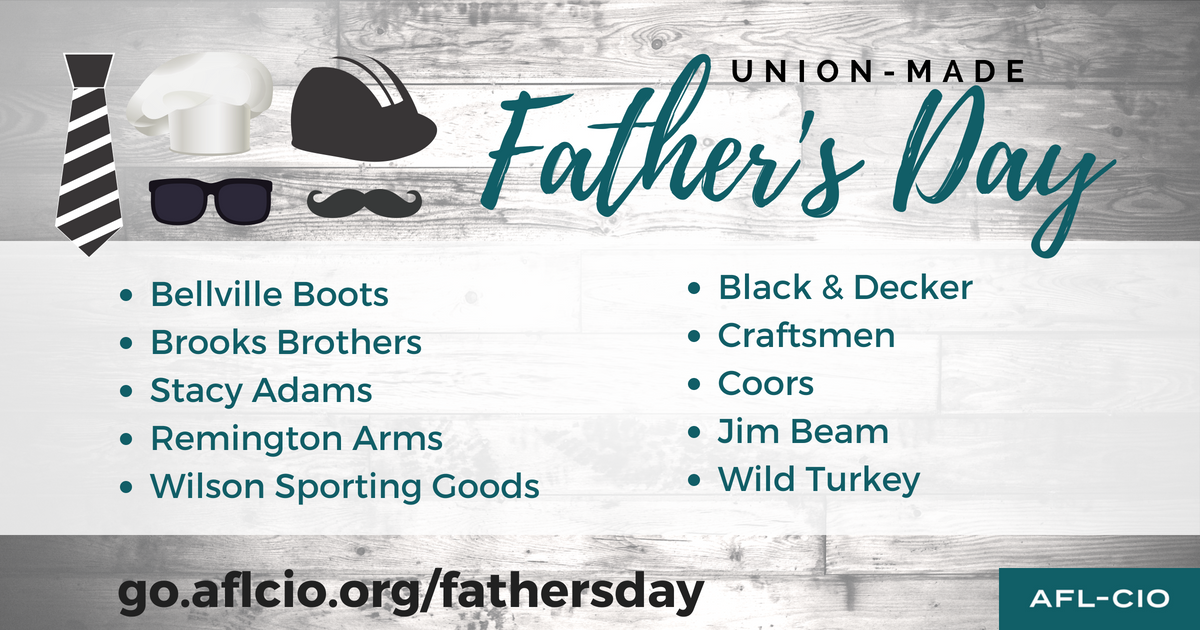 There is no instruction manual for actually becoming a parent, but we know a thing or two about the kinds of things that dads are into. With Father's Day coming up fast, Labor 411 has a few suggestions for your Dad Essentials Kit. These items work equally well for new fathers and for the men who have had years of experience at this "dad" thing. Best of all, the items below are all made by ethical employers who treat their workers with respect and dignity. As you assemble your ethical Dad Essentials Kit, you'll be helping to strengthen the middle class.
Clothes for Dad 
All American Clothing
Belleville Boots
Brooks Brothers
Ethix Merch
Stacy Adams
Thorogood Boots
Gear for Dad
Remington Arms
Standard Golf products
Wilson Sporting Goods
Tools for Dad
Black & Decker
Channellock
Craftsman
RIDGID
Drinks for Dad
Bass
Coors
Jim Beam
Wild Turkey
And hundreds more. Check out our listings at Labor 411.