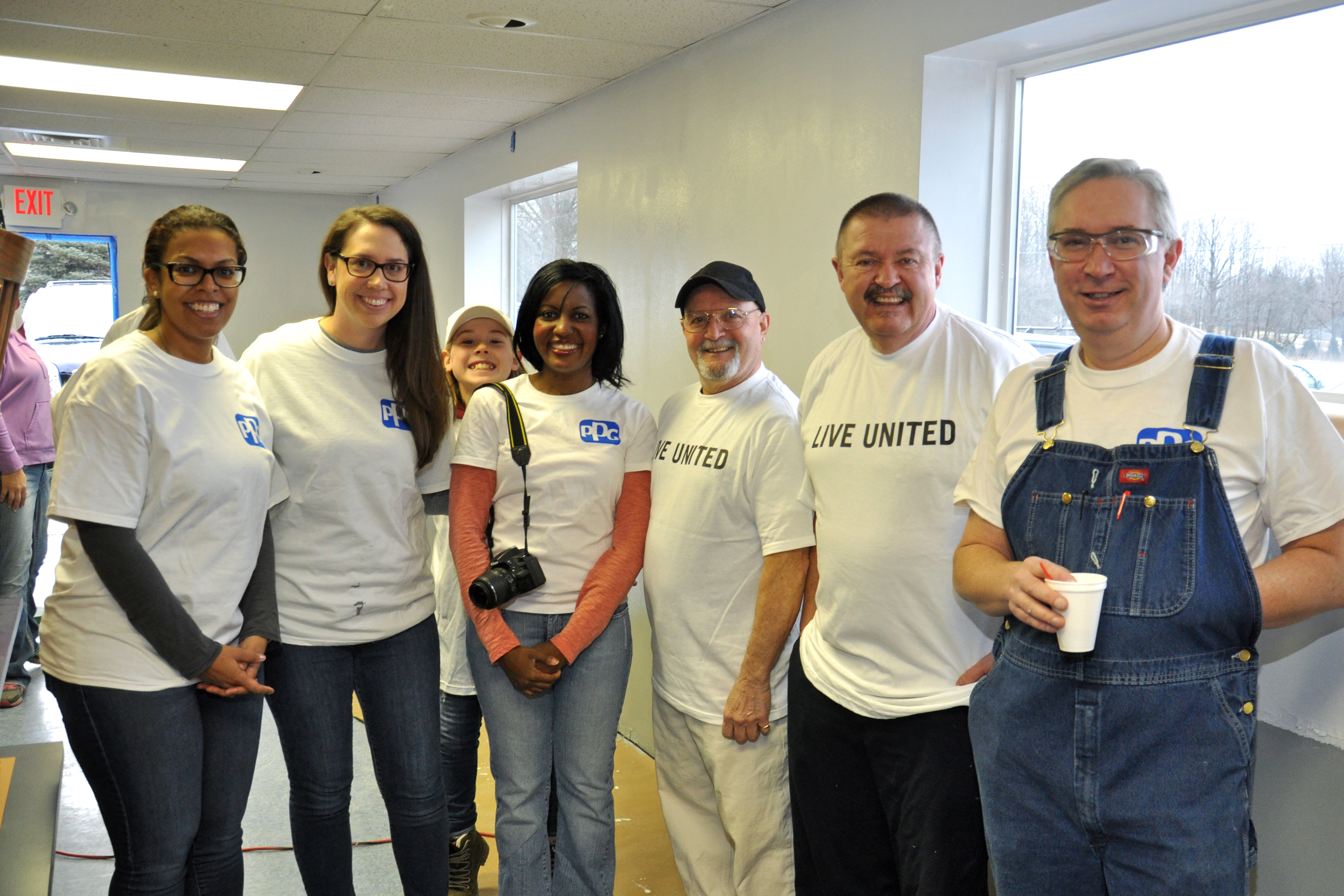 Nearly 100 union volunteers spent their Saturday painting the interior of an American Legion Post. The effort, led by the Milwaukee Area Labor Council, Union Veterans Committee and the Community Service Liaison, began after legionnaire Jim Heimann noticed his home post of more than two decades was beginning to look a little dingy. Heimann is a Vietnam Veteran who describes the Legion as a "place to be with other veterans who have gone through what you've gone through." Union Veterans couldn't agree more with Hiemann, a gathering place for veterans is essential to the men and women who have served our country to maintain camaraderie.
More than a dozen union organizations teamed up with members of the Legion, the local Veterans of Foreign Wars chapter and an area business to complete the job. "It looks fantastic, it's like a brand new post," Heimann said after seeing the newly painted interior for the first time. "A Veterans Organization [such as the American Legion] is like a brotherhood, just as the unions are a brotherhood and help each other."
Members of the area labor council say they're grateful for the service the men and women of the armed forces have given, and continue to give. When it comes to brotherhood there is a clear understanding that they'll always have each other's backs.
"Labor has a long history of supporting our veterans, this project show us that history is alive and well in the Milwaukee Labor community"  said Will Attig, executive director of the National Union Veterans Council, AFL-CIO. "Volunteer efforts similar to this can and will be replicated by our Union Veterans Committee's nationwide. As one, we have and can continue to make a difference."
In all, more than $6,000 in labor and supplies was donated to the American Legion and the work was completed in less than four hours.